Michael Jackson – Dance, Music and Tragedy
I start this post with my heartfelt condolences for MJ family and may MJ's soul rest in peace.  The world has undoubtedly lost one of the greatest and finest entertainer of all time. This sad and tragic news has been a great shock to the whole world. There are great lessons needed to be learn't from the life of Michael Jackson. Now let us go into world of numbers in his life and do an online numerology, and we can see yet another example of number 8 in his life of controversies.  What does Michael Jackson's Numerology say about his life from what we know on the numerology and personalities page?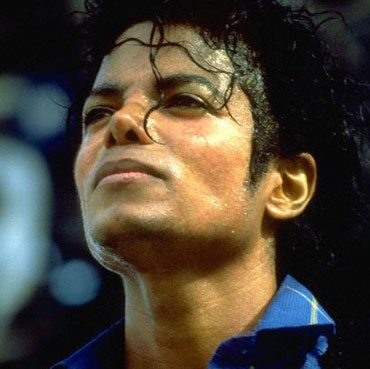 Michael Jackson's Numerology – Basics
Michael Jackson was born as Michael Joseph Jackson on August 29th 1958, which makes him number 2 born with lifepath as number 6 in numerology. This is a very indication of fertile and creative mind, with both number 2 and 6 strongly signifies abundance of creativity in arts and entertainment. But number 29 as we have already discussed is a very emotional and unstable number which needs a strong name for that person to remain in a normal state.
Now, the number 6 in numerology destiny is a number of arts, entertainment, romance, sex, and fame. These are the attributes of a person with lifepath as 6, either one or all will be present in them, in this case all are present in Michael Jackson's life. Also, as i have discussed about number 6 of Chaldean numerology in my previous post, this number is bound to create health problems for persons, number 6 which denotes wealth,fame, bed comfort is directly proportional to health problems.
Its very evident that Michael Jackson had a series of health problems throughout his life, he undergone multiple cosmetic surgery and severely jeopardized his health, later he had skin related diseases which forced him to wear a mask on his nose.
What made Jackson so Popular ?
Well, its the combination of number 2 and number 6 which is the reason for his clear dominance in entertainment industry, but his downfall is not due to his date of birth but due to his name numerology. Before Jackson became famous, his name was Michael Joseph Jackson, which comes to 73 in chaldean numerology, and is a decent number, but it keeps one low profile, though MJ was financially struggling, he was happy and lead a peaceful life with his family members. But once he used his name as Michael Jackson, his true potential came to spread like a wild fire across the globe, there started the misery too.
Michael Jackson comes to number 44 in numerology destiny, which comes 8 as a whole, this number 44 signifies heights of fame, success in initial stage of life but it throws one into valley of darkness in later part of life. Also i have explained you in many posts that with number 8,17,26,35,44,53 as a name one can never lead a happy and peaceful life, and their life will be full of controversies and scandals. Their marital life will be a great tragedy for name number as 8 in numerology. This is evident as even though Michael Jackson is the king of Pop, his personal life was a mess. He undergone divorce, painful accusations on molestation, and serious damage of reputation in his career. These things took over the peace within him, and the status of king of pop only made him uncomfortable and weak as a person. These are the traits of number 8 when used as a name, as it will give the glory and takes away the happiness.
As far as the sexual allegations are concerned, Michael Jackson should have had a sexual weakness, its no wonder that his lifepath as 6 is the number which creates tremendous sexual urge for a person compared to person with other lifepath numbers. And its also prone to make a person explore things in these areas which makes Michael Jackson very likely to be involved in those scandalous cases. The online numerology analysis we have seen are pretty much suggestive.
The death of Michael Jackson occurred on June 25th 2009, which comes 6 as lifepath in numerology. His lifepath is also number 6. And there is a strange thing that has to be noted here, as the death is not natural, or it cannot be natural. A person's death on his same lifepath has something to do with sudden death or unnatural death. There are chances it may be suicide or poisoning as both elements are possible due to the influence of number 8 in his name and his birth date as 29, which sometimes can be suicidal.
I have given only my personal online numerology analysis on this post, and in no way i meant to disgrace MJ, as he is one of the most loved and respected artist in this world. Its all a lesson we need to learn from this legend. As even great ones can fall hard.