The Chaldean Numerology Chart
You can refer to the chart below for an easy reference of how the calculator below provides your Chaldean name number. Our handy calculator does all of the addition for you, however, if you would like to add them up yourself you may do so with the values for each letter provided below.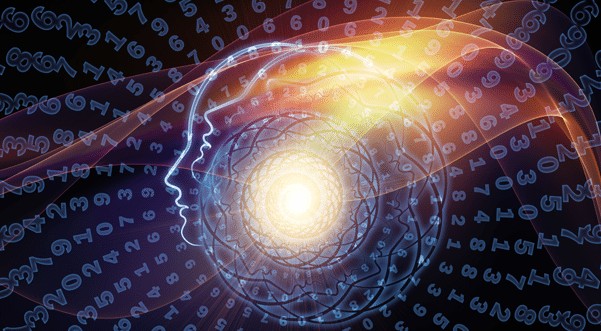 | 1 | 2 | 3 | 4 | 5 | 6 | 7 | 8 |
| --- | --- | --- | --- | --- | --- | --- | --- |
| A | B | C | D | E | U | O | F |
| I | K | G | M | H | V | Z | P |
| J | R | L | T | N | W | | |
| Q | | S | | X | | | |
| Y | | | | | | | |
Calculate Your Chaldean Numerology Number
Enter your Name Below
You can figure out any Chaldean birth name number with some very basic addition. "Ryan" breaks down to R = 2, Y = 1, A = 1, N = 5: 2 + 1 + 1 + 5 = 9, giving "Ryan" the Chaldean number of 9. If you would like to add your middle name or surname, you simply calculate the value of each part of the name and add them up at the end. If Ryan's full name was Ryan Jones, take Ryan (9) and calculate for Jones (J = 1, O = 7, N = 5, E = 5, S = 3: 1 + 7 + 5 + 5 + 3 = 21. 21 then reduces to 3 (2 + 1). Ryan (9) Jones (3) = 9 + 3 = 12. You can then reduce that back to 3 (12 = 1 + 2 = 3) giving Ryan Jones the number Three, The Creative Child. The last double number before the single number is Ryan's compound number (12).
Use our Chaldean Numerology Calculator Use table to calculate your name. The above table uses Chaldean Numerology System for assigning values into each and every alphabet. You will quickly get your reduced name number from our quick and easy to use calculator! It only takes a second and your information is 100% free and safe (we do not save any data you enter and our website is secured via HTTPS).
What They Mean
Single Numbers
ONE. The leader and original thinker who values independence. Ones represent self consciousness, creativeness, and original thought. As a number of strength, they are always the first in the series, dominant, and very confident. On the positive side they are active and innovative. On the negative side they are bossy, hasty, and tactless. Ones have a unique style with outstanding will.
TWO. The partner and diplomat who values cooperativeness. Twos represent a pair or duo, the principle of receptivity, and tactfulness. They prefer to be a follower though they seek inner balance and unity. Two's seek unity between two distinct entities, like good and evil, true or false, positive and negative. They are cautious but flexible. On the positive side they are creative and sensitive . On the negative side they are moody, shy, and irrational. Twos are modest with a desire for collaboration.
THREE. The entrepreneur and entertainer who values creativeness. Threes represent the performer who appreciates pleasure, romance, and beauty. They love to be sociable. This number is all about changing and developing. There are a lot of ups and downs with this number. Their optimism allows for all things to be possible as it impacts the three key components (mind, body, and spirit). On the positive side they are witty and charming. On the negative side they are narcissistic, moody, and undisciplined. Threes have a keen imagination with various expressions.
FOUR. The builder and practical person who values details. Fours represent law, order, security, and stability. They prefer conventional routine with a focused state of mind. They develop a practical nature through self discipline and concentration. On the positive side they are tenacious and loyal. On the negative side they are stubborn, confrontational, and a workaholic. Fours are masters of management with a well built sense of order.
FIVE. The writer and communicator who values freedom. Fives represent versatility, resourcefulness, and adaptability. They love adventure, journeys,  and travel. They are the energy and movement between the five elements (earth, air, fire, water, and ether). They possess an irresistible magnetism to the opposite sex. On the positive side they are curious and intellectual. On the negative side they are selfish, impatient, and irresponsible. Fives are action oriented with ambitious plans.
SIX. The healer and lover who values teaching. Sixes represent compassion, counseling, and social responsibility. They love service and a life filled with important activities. They desire harmony in all things and always have look to make an impact. On the positive side they are nurturing and attractive. On the negative side they are obsessive, outspoken, and self righteous. Sixes are artistic with a desire for balance.
SEVEN. The mediator and investigator who values the metaphysical. Sevens represent analytical, philosophical, and mystical. They love solitude and have high moral values. They want to understand the mystery behind existence and are always full of questions. They are clever and respectful. On the positive side they are analytical and strategic. On the negative side they are distant, sarcastic, and reserved. Sevens are charismatic truth seekers.
EIGHT. The manager and supervisor who values power. Eights represent financial rewards, good judgement, and recognition. They love control and have quite the robust personality. They are a constant for the universe. On the positive side they are driven and generous. On the negative side they are aggressive, dictator, and extreme. Eights are materialistic and strive for success.
NINE. The sibling and people person who values humanitarianism. Nines represent selflessness, compassion, and patience. They love happy endings and are purposeful in their pursuit of a result. They contain forces of all the other numbers and have a certain spiritual intuition. On the positive side they are compassionate and non judgmental. On the negative side they are defensive, careless, and emotional. Nines are sympathetic, altruistic givers.
Compound Numbers
TEN. The wheel of fortune. Ten represents honor, faith, and self confidence. Their plans are likely to be carried out. This can be a fruitful number with positive backing of their ventures.
ELEVEN. The clenched hand. Eleven is ominous to occultists and is a warning of hidden dangers or treachery from others. This is considered a master number. They are powerful and have potent, creative ideas.
TWELVE. The victim. Twelve takes too much too seriously and therefore experience an anxiety of the mind. They have deeply rooted concerns for the less fortunate.
THIRTEEN. The power. Thirteen indicates a change of plans and place. It is not always unlucky, but if used wrongly can wreak self destruction. This number usually signifies a fresh start.
FOURTEEN. The lucky money. Fourteen has a lot of movement that can result in fortunate dealings with money. Unfortunately, there is also a strong element of risk and danger attached, especially dependent on fool hardy actions. This is an entrepreneurial number with moderate confidence.
FIFTEEN. The lucky gift receiver. Fifteen has occult significance with magic and mystery. Usually means the person represented by it will use every art of magic they can to carry out their purpose. This number has charismatic leadership that is well respected.
SIXTEEN. The cautious. Sixteen has a certain danger of accidents and defeat of one's plans. They will create a great empire that eventually falls into obscurity.
SEVENTEEN. The spiritual. Seventeen has the ability to rise superior in spirit to the trials and difficulties faced in life or career. This number holds a will and desire to overcome obstacles. As long as they remain humble, they will see fame.
EIGHTEEN. The materialistic. Eighteen is generally associated with bitter quarrels and warnings of treachery. They experience ill will and corruption due to greed.
NINETEEN. The fortunate. Nineteen is usually regarded as fortunate and extremely favorable. It promises success in a person's plans for the future. This number experiences bright success and good progress.
TWENTY. The judgement number. Twenty is the awakening with a call to action for great purpose, cause, or duty. This is an opportunity to direct one's life to inner fulfillment, though it will be difficult.
TWENTY-ONE. The successful. Twenty one is a number of advancement and elevation in life. Applying true grit will result in the due promotion to a higher position.
TWENTY-TWO. The warning. Twenty two is a good person living in a fool's paradise. Also a master number, this one will be on the rise but as they goes become crooked.
TWENTY- THREE. The receiver of help. Twenty three has the promise of success because they get help from their superiors. This number has an aptitude to draw the right sort of people around.
TWENTY- FOUR. The favorable. Twenty four gains through love and affection from family and friends. This is an energetic number that does things today with tireless focus.
TWENTY – FIVE. The strong. Twenty five gains strength through experience. Though they are successful, it is after many earlier trials. This number learns from all mistakes and sees what works for others.
TWENTY – SIX. The disaster. Twenty six is full of the gravest warnings for the future. Without proper mitigation, there will be problems on the horizons based on earlier decisions.
TWENTY – SEVEN. The command. Twenty seven is a promise of authority and command. It indicates reward will come from productive intellect. This number is creatively influential and needs to steer their own ship.
TWENTY-  EIGHT. The contradiction. Twenty eight indicates a person of great promise and possibilities that they will lose if they do not carefully provide for the future. Though this number has profitable aspects, they apply them poorly.
TWENTY- NINE. The deception. Twenty nine indicates uncertainties and foreshadows trials. This number is easy to annoy and provoke, they also easily overreact.
THIRTY. The thoughtful. Thirty is about thoughtful dedication, retrospection, and a positive outlook. They are a master of their craft and are great educators.
THIRTY – ONE. The isolated. Thirty one is lonely and not fortunate from a material standpoint. They are a force to be reckoned with, fight for their cause, and know how to enjoy themselves.
THIRTY – TWO. The planner. Thirty two is successful if they work on their planning versus others. They have a firm ear to the ground and capitalize on new incentives as early as possible.
THIRTY – THREE. The possibly fortunate. Thirty three has no potency on its own but has similar meanings to twenty four or six. This is also a master number, but with a more positive bias. They are wise and ethical.
THIRTY – FOUR. Same as twenty five. They are well regarded and generous, with a good work-life balance.
THIRTY – FIVE. Same as twenty six. They have strong inner needs to fill and will move mountains to do it.
THIRTY – SIX. Same as twenty seven.  They put a lot of effort into being a success. Their niche is to find the easy way to rise to the top.
THIRTY – SEVEN. The friend. Thirty seven has a distinct potency of its own, that has fortunate friendships and good partnerships. They are a charming, ambitious, and clear communicator.
THIRTY – EIGHT. Same as twenty nine. They are cheerful and satisfied.
THIRTY – NINE. Same as thirty. They keep a lot of projects going so that life works out.
FORTY. Same as thirty one. They will charm their way into prominent positions and flex rules.
FORTY – ONE. Same as thirty two. For this number, leadership is a breeze.
FORTY – TWO. Same as twenty four. They have a steady and assured foundation. They are the slow and steady.
FORTY – THREE. The unfortunate. Forty three is a sign of revolution or upheaval. They will ram home their agenda with force.
FORTY – FOUR. Same as twenty six. This is a master number. They know the ins and outs of business but do not know when to stop.
FORTY – FIVE. Same as twenty seven. They have ambition and success in business.
FORTY – SIX. Same as thirty seven. They are a mixed bag of innate skills that can be very profitable.
FORTY – SEVEN. Same as twenty nine. They are very good at picking apart problems and working with data.
FORTY – EIGHT. Same as thirty. Their efforts are brought down by friction from all sides.
FORTY – NINE. Same as thirty one. They have a keen proponent of order and organization.
FIFTY. Same as thirty two. They are at home in a verbal debate and drawn to technical disciplines.
FIFTY – ONE. The very powerful. Fifty one is represented by a warrior who promises sudden advancement in whatever that person undertakes. They have exceptional prowess and are a shining individual.
FIFTY – TWO. Same as forty three. They are caring and charitable people who want to bring emotional peace to others.
FIFTY – THREE. Similar to 35, but more verbal, creative, and business oriented. This number has sense of satisfaction about beating the odds.
FIFTY – FOUR. Like 45, but less organized and disciplined. They want others to be disadvantaged so they can cling onto their position.
FIFTY – FIVE. This is the final master number. They are physically and mentally robust. They jump into many successful and short lived projects. They are freedom loving and like to travel.
FIFTY – SIX. Same as 11.
FIFTY – SEVEN. They are intelligent and inventive.
FIFTY – EIGHT. They are hardworking and destined for success.
FIFTY – NINE. They are persuasive and convincing.
SIXTY. They are loving, caring, and responsible.
SIXTY – ONE. This number has difficulties in love and relationships but is family oriented.
SIXTY – TWO. Same as 26.
SIXTY – THREE. Same as 36, but less outgoing.
SIXTY – FOUR. Same as 46 but less organized and more creative.
SIXTY – FIVE. Same as 56.
SIXTY – SIX. This number is generous to fault, but with financial ups and downs.
SIXTY- SEVEN. This number is analytically intelligent and creative.
SIXTY- EIGHT. This number has a good mind for business and is extremely loyal.
SIXTY- NINE. This is a very responsible number that is self sacrificing.
SEVENTY. This is a hermit like loner that seeks the truth.
SEVENTY – ONE. Same as 17, but less authoritative.
SEVENTY – TWO. Same as 27.
SEVENTY – THREE. Same as 37.
SEVENTY – FOUR. Same as 47 and 11.
SEVENTY – FIVE. Same as 57 but more analytical.
SEVENTY – SIX. Same as 67.
SEVENTY – SEVEN. This number is intelligent, inventive, and spiritually wise.
SEVENTY – EIGHT. This number struggles between spiritual and the material.
SEVENTY – NINE. This number is drawn to political and spiritual leadership.
EIGHTY. This number lacks independence, but has a great business sense.
EIGHTY – ONE. Same as 18, but more money oriented, sometimes violent.
EIGHTY – TWO. Same as 28.
EIGHTY – THREE.  Same as 38, but more business oriented and less sensitive.
EIGHTY – FOUR. Same as 48 but more visionary and less organized.
EIGHT – FIVE. Same as 58, but more masculine.
EIGHTY – SIX. Same as 68, but this number is more self oriented.
EIGHTY – SEVEN. Same as 78.
EIGHTY – EIGHT. This is a contradictory number, as it has a good business mind but bad judgement in relationships.
EIGHTY – NINE. This number is given to travel and hates to be alone.
NINETY. This number is self sacrificing and humble, often religious.
NINETY – ONE. This number is eccentric, opinionated, and professionally successful.
NINETY – TWO. Same as 11, but with greater concern for mankind.
NINETY – THREE. Same as 39.
NINETY  – FOUR. Same as 49.
NINETY – FIVE. Same as 59.
NINETY – SIX. Same as 69.
NINETY – SEVEN. Same as 79 but more sensitive.
NINETY – EIGHT. Same as 89.
NINETY – NINE. This number is an artistic genius.
Life Path Numbers
Life Path #1: The "father." People of this path are nature born leaders. They are extremely determined and will not let anything stand in their way. Definitely independent, these individuals will follow their own personal convictions. As such, they get rather irritated when things do not go their way. However, this number is very good at starting new projects and has a unique approach to solving problems. Some of their negative traits include being self centered, egotistical, and demanding.
Life Path #2: The "mother." People of this path are natural peacemakers. They are extremely sensitive to others and have an ability to truly listen to others. These sincere, honest, open individuals always see the best in others. They have a sensitive and gentle loving spirit that makes them an excellent friend or lover. This number is an excellent mediator that can see all sides and handle difficult situations with grace and persuasion. Some of their negative traits include being over sensitive, shy, and avoiding confrontation.
Life Path #3: The "talented child." People of this path are creative and optimistic. They are extremely optimistic and find the positive in all things. They have a high level of self expression and live life for today. They are charismatic, conscious of others feelings, and easily put others at ease. This number has a hard time taking life seriously because they feel like it will always work out. They are also extremely generous and giving. Some of their negative traits include living superficially, lack of direction, and procrastinating.
Life Path #4: The "organizer." People of this path are the worker bees of society. They are extremely determined, practical, and hardworking. These individuals are down to earth and believe hard work is rewarding. They also expect the same dedication from others. Organization is their strong point and they feel better if they are able to tackle challenges with a solid plan is in place. However, due to their desire to lead an orderly life, they are also very set in their ways. They are loyal and dependable with a small circle of friends. Some of their negative traits are being stubborn, tactless, and cautious.
Life Path #5: The "free spirit." People of this path value freedom above all else. They are extremely adventurous and are constantly seeking change or variety in life. These individuals love meeting new people, trying new things, and living life for today. They are curious and always trying to find answers to life's questions. They hate routine or repetition. This persuasive personality excels at motivating others and has a genuine concern for freedom and welfare of all. Some of their negative traits include lacking direction, restlessness, and impatience.
Life Path #6: The "caregiver." People of this path are incredible nurturers. They are extremely excellent caretakers and providers. These individuals believe that life revolves around home and family. Their parenting instincts are strong. They are understanding, responsible, and reliable. They are community oriented and will always promote the greater good. Some of their negative traits include being self righteous, enabling, and meddling.
Life Path #7: The "philosopher." People of this path are thinkers. They are extremely wise and studious. These individuals seek truth and wisdom, they are always searching for answers. They tend to be perfectionists and eccentric. They also are a bit of a loner or introvert that prefers the quiet, peaceful life. Some of their negative traits include difficulty with close relationships, loneliness, and inflexibility.
Life Path #8: The "professional." People of this path are ambitious. They are extremely goal oriented as well as natural leaders. These individuals have strong organizational skills and broad visions. They thrive on hard work and are good judges of character. They have a need for success and a desire to be recognized. Some of their negative traits include being a workaholic, difficulty expressing care, and living above their means.
Life Path #9: The "humanitarians." People of this path have true global conscious. They are extremely compassionate and generous. These individuals have a strong sense of compassion and generosity. They are selfless and believe helping others is important. They feel deeply for others and are very friendly. People generally like them and their generosity knows no bounds. Some of their negative traits include being scattered, not being good with finances, and being dissatisfied.
Not Just For People
Chaldean numerology believes that all things have vibrations and numerical significance. As such, it is not specific to people only. You could also use our calculator to figure out a positive business name or lucky child's name. It is also fairly common for people to name their pets using a Chaldean numerology calculator to help create a happy and healthy future.
The History of Chaldean Numerology
Chaldean Numerology is almost 4,000 years old. It began with the ancient Babylonians and is the oldest system known. Babylonians lived in an area near the Persian Gulf which is now Southern Iraq/Kuwait. They were famous for their contributions to math, physics, and astronomy. Their numerology is an ancient system of divination that seeks information about a person's character and destiny. It is based on the the belief that everything in the universe is both made up and affected by numbers. This includes understanding that numbers are encrypted in people's names and birth dates. The Chaldeans believed that every letter has a unique vibration and energy. The numbers assigned to each letter is based on the vibrational value. As the letters and numbers combine, one overall number is associated with the combination to provide definitive characteristics. This results in translating the vibrational patterns into a language that can be understood. Often the meanings of the numbers link to other commonly used systems. The Chaldean numerology system is similar to the Vedic system of India and the Kabhalah of Hebrew mystics.
Of the various numerology methods, Chaldean has been proven to be the most accurate and consistent method for the last 1000 years. This is because of how it works. This system is based on the patterns and correlations that human beings picked up on over time, intuited, and then began to elaborate on. The goal is to define the energetic signature and meaning behind the different combinations of numbers and letters, and then how they in turn affect lives. Rather than assigning numbers to where letters are in the alphabet, Chaldean numerology assigns the number based on the vibration.
This is what allows Chaldean numerology to predict the cosmic weather of life. The vibrational patterns provide definable and describable meanings which tell us who we are compatible with, what our personality is really like, and more. Every number along the way is not random. Ultimately, interpreting these numbers can provide a blueprint for what your life could potentially become. In other words, it can help to guide optimal decisions depending on the energetic weather forecast.  The goal of numerology is to guide a person in order to become a better human with the help of vibrations that create harmony in body and soul. It can give indications of your true nature, your desires, and your destiny. Those who are struggling in life or unhappy find they are working in opposition to their destiny. If they can make simple changes, adjust their outlooks to be more in line with the numerology, they will be happier. Ultimately, it is up to your individual belief system. You have the power to choose who you are now and what you want to become. Your results depend solely on past, present, and future actions, thoughts, and way of life. Numerology is a tool that helps a person navigate their soul and direct their journey.
One of the reasons Chaldean numerology is so rarely used is that it is more complex and difficult to pick up. Part of the reason it is so difficult to understand is because it uses more than numbers to divine your path, it also uses the vibrations of your numbers with one another. This is why you use not only your 1-9 numbers but also the double digits (compound numbers). The numbers one through nine are your external numbers. They express the physical and material of your life.
How Does it Work?
In Chaldean numerology, you should use the name you are most known by, which does not necessarily mean your name on your birth certificate. The letters of a name are converted into numbers which are translated into single and double (or compound) numbers. These single and compound numbers carry meanings and interpretations. Specifically, single numbers represent your outer being, or how you appear to others. They deal more with physical or material side of things. Compound numbers denote the inner you, as well as any hidden influences that play a role in your life (present and future). This results in these definitions having a life of their own.
When utilizing your birth date, you can find more out about your personality and health.  Your birth date is your the month, day, and full four digit year. It produces the life path number. Your life path number represents your natural talents and the abilities you are born with. It identifies your innate ability to achieve certain things without any training. It is the most important number and is the constant (since it never changes). By combining your name and birth date interpretations, who you are and who you are meant to be can be identified. When calculating, you want to ensure that you reduce your four digit year to a single number before adding to the month and date. Then reduce again until you reach the simplest or single number.
This system only assigns numbers 1 – 8 to letters. This is because of the belief that the number 9 is a holy number. For this reason, the number 9 is only defined in the event it is the result of the sum. All numbers over ten become compound numbers and have a meaning of their own that is distinct from the root number. Typically these compound numbers are more spiritual in nature with distinct symbolism. The higher the number the more cautionary a tale; it is wise to make conscious interventions after these interpretations.
To identify single and compound numbers you need to determine the numbers assigned to the letters of your name (or birth date). You add each value together to get a total number. Ultimately, you want to continue to reduce down the numbers until you are left with the simplest number. Single numbers have an absolute meaning. The last two digit number you reach before the single number is the compound number.