The Ruler of Number 8

Planet Saturn is the ruler of number 8 and person born on 8,17 and 26 comes under the leadership of planet Saturn. Saturn is considered to be the most important planet in both the fields of astrology and numerology. But there are things one must know about the most feared planet in this world.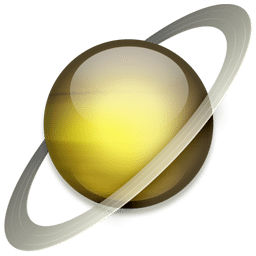 Planet Saturn is considered as the malefic or evil planet by most astrologers and numerologers across the world. The main reason for this being Saturn harsh way of punishing a person, as well as being the lord of tenth house in astrology. One's mode of death is determined by the position of planet Saturn in one's horoscope. The seven years of Saturn's period is also the reason for people to be afraid of him.
But to the contrary, Saturn is not an evil or a malefic planet as one describes. Well, Saturn along with Uranus, Pluto and Mars are considered to be evil planets by so called astrologers, but they have failed to interpret the true meaning of Saturn's nature and those born on the dates like 17,26,8 or life path 8. Its completely unfair to term Saturn as a cruel and malign planet. Saturn is the planet of wisdom, Pure Justice, Teacher, and one who finally initiate the holy process called "Death" in one's life. When a person is born on 8, 17 or 26, or with Saturn's influence they are likely to lead a life full of difficulties, challenges, sorrows, pain, hardships, and a dark life  OR the opposite of it, like kingly life, merry, joyful life, highly successful.
The influence of Saturn directly in a person ( Numerologicaly born in 17,8 or 26 / Astrologically moon sign with Saturn or Saturn lagna) simply means that the person is living his last life and will never be reborn again. That's why what ever path they choose they have to be careful. Their karma's will come back to them and since Saturn is a teacher, one cannot escape doing a bad act and will be seriously punished by planet Saturn.
Some people live a king like life being born in 8, such person usually carry good karma's in their previous life and will complete their last life with all the benefits from their good karma's. But who ever it may be, one has to clearly watch his actions if born in 8 series which you can read more about on this  part of our website – astronlogia.com/numerology/numerology-numbers/number-8/
As we discussed earlier, Saturn is really not a bad planet, as one experiences challenges, difficulties, its not wise to blame Saturn, but the truth is Saturn brings out the best of discipline, hard work, true morality in them which is mainly missing in the rest of the masses. Only saturnian's show their true nature, true morality, and are person's of great discipline and god fearing. Their personalities are very hard to know, because their life is very deep and meaningful. They are not shallow like others, but they are very deep and know the meaning of real life.
All the beautiful meanings of life can be known only with the help of Saturn. Without Saturn;s influence in life, one will be a nomad, meaningless, aimless, and person with no real motives or ideals . They will lack real character. Saturn brings out real character in ones. Whether 8 born's choose the path of good or bad, they will stick to it till end. They are real ones, not a mirage in desert. Thats why one finds the most holiest as well as the most satanic in number 8 borns.  God is an embodiment of both extremes, one cannot differentiate good and bad, because both are same energies in different planes.
Unlike neutral planets like Jupiter, Mercury, and Venus, Saturn and Mars are the only non neutral planets. People born on 4 and 8 are always rebels who cannot stand the injustice and will rise to the occasion.  Every planet has the both good and bad qualities, Saturn's prime qualities are Wisdom, Patience, Endurance, Humility, Self Discipline and thriftiness. If a person with a good name numerology born in 8 will inherit these qualities. If a person's name numerology is not good, they will inherit the bad qualities of Saturn like selfishness, narrow-minded, fearful, pessimistic, miserly, and destructive.