Numerology Number 29 – The Moon
Numerology Number 29 belongs to the number 2  in numerology destiny which is also called Moon in numerology and astrology. As one of my visitor's have requested for a analysis of 29 born, we will see the traits of a person born on 29 of any month.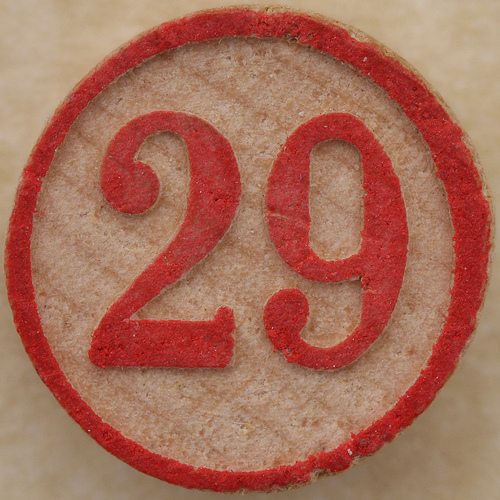 In general, 29 born person doesn't believe in peace and ahimsa. They always start a fight in some way or the other, and loves to play pranks or start a quarrel with some one. These people are fighter cocks, They don't usually trust any one easily and always very insecure in most part of their life. They keep on thinking whom to trust and often complaint that their friends have cheated or deceived them.  They boast of courage, and pride but in reality they are relatively timid and fearful.
There's a great amount of fear in them, and their morality is not true in their public life. If somebody dare's them or stand agains them then they' ll get afraid and retreat, but if they find that the person is weak, then they will prowl on them and intimidate them.
Most 29 borns who have strong influence of moon always complain about this or that, they never settle for things easily, they minds are very wavering and unstable due to moon rule. Woman born on this date are extremely emotional and insecure about their relationships. They are also very jealous, short tempered, and envy others.
People born on 29 are vulnerable to get acquainted with bad habits or bad friendship, and they must strictly abstain these false temptations to reach a good place in life. when moon affliction is high, these people can become extremely violent and dangerous. During trouble times, when they are very emotional or sad, they tend to think about suicide or ending life. This type of nature is pretty common in a general 2 born people.
Though I have mentioned some dark traits of number 29 born in our online numerology, there are also very positive aspects of them, like abundance creativity, originality, intuition, and power of argument. They are best suited for arts, entertainment, lawyers, where they can positively use their energies to attain higher place in society. They are very good actors, and can excel in film industry.
Since they have a tendency to arugue very much, they can be at their best in becoming a lawyer. Woman born on 29th should try to control their temper during full moon days.