This is one of a unfortunate combination in Numerology and hence its very important to discuss about the effects of such number patterns in ones life. Here, the presence of number 8 is confined to life path and not birth date like 8, 17 or 26.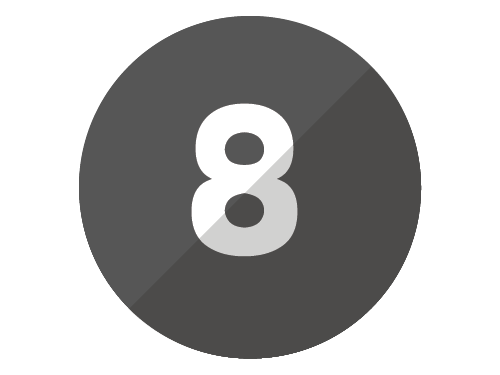 When we say about life path 8 and name number 7, it means a person who is born for e.g, 23/05/2005. here the life path is 8 when you add 23+5+2005.  for such persons,  when name number is 43,52,61,70,16 there is a risk of marital failure or sorrows. I have excluded name number 25 and 34 because they are not as adverse as the above numbers i have mentioned. I have seen many couples who are childless with their name number coming to the above said values. They experience the sorrow of childless marriage in their life. Moreover, if both the couples have name number 7, then it makes worse and creates a strong feeling of hatred, suspicion, dislike, and mutual animosity between the partners.
The worst case scenario of name number 7, is when both couples have presence of life path 8 or one has life path 8 and other one has birth number 8 with both of them having name number 7, with this combination the marital life is never at peace and separation is possible.
In medical numerology, numbers are used to analyze the medical illness of persons based on birth number, life path and name number. Here, name number 7 with life path 8 is said to deplete the fertility of man/woman's sexual energy. Thus acting as a barrier to child conception. This combination can also cause ovarian or uterus related problems for woman.
It's important to analyze ones name if their life path is 8, and make sure the name number is not one of the above values.
If there are couples already with this kind of placements and suffering from childless problems, then i suggest them to change their name number into 6 immediately. Name number 33 to be more precise.