The Fall of Nithyananda
Good Day!  Its March 7th 2010,  I am back to my blogging days after a short hiatus. This time we will discuss some serious issue which has created a great curiosity or even a rage among people of our country. Its not new that Godmen of our country are occasionally featured in sex scandals and illegal activities. We have a glorious history of past which recites countless examples of spiritual leaders (self proclaimed) who have paid serious penalty for crossing the path of dharma.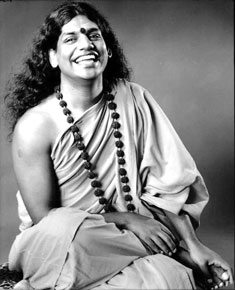 In last three days, there is one name which has beaten all search engine celebrities ! the tainted spiritual leader Nithyananda. Nithyananda's case can be considered as a serious warning for every man in this world who aspires to lead a clean spiritual life. Until last week, The world knows Nithyananda as a great spiritual leader, healer, paramahamsa, enlightened one, etc…… But at present, he has been branded in terms which are lowlife in nature. What a dramatic turnaround in a life of a person within a week, A man whose spiritual knowledge and wisdom praised all over the world, is now being chased by cops.
What has led to the downfall of Nithyananda?
First of all we must understand that nithyananda is truly capable of performing healing exercises. His knowledge about universe, life, and creation are all undoubted. But, as the saying goes, No man is equal to God ! Nithyananda's  anti-dharma path is the reason for his doom. He might have forgotten that all the powers of human being is only to spread love and happiness, and equality should be restored, Truth and totality is hallmark of spiritual leaders, its not the sex act that has led him down but his unwillingness to accept his true self to the world, In this case, Osho was a rebel who openly revealed himself to the world even though he was criticized and damned by many sects. But as Godmen become popular, they tend to fall in a common trap which most spiritual leaders fall. Its a trap called lifestyle ! They forget their roots and devise their own rules, instead of creating a oneness they only discriminate people in name of private and special session. The material veil slowly covers their purpose and they seem to lost in translation.
A common man can sometimes commit a mistake and leave unhurt/unpunished. But a spiritual man can never escape the wheel of karma, he has to answer to his actions in this life itself as he has already emptied his karma through rigorous spiritual practices. That's why, even one immoral act can pull his life to abyss. But that happens in the right frame of time and period where Saturn enters his chart.
Planet Saturn is the lord of justice, he is also a saintly planet who is responsible for spiritual conquest, mystic powers, and liberation.
Since Saturn is responsible for ones liberation, he delivers harsh justice to people who makes mistakes, even if those people are saintly in nature. Saturn doesn't even spare Gods, when it comes to fair justice, and humiliates them badly when they go against the right path.
When can a person be punished or humiliated or shamed?
When Saturn enters the birth nakshatra (constellation) of a person, then during that period, Saturn will inflict loss of name,fame and reputation for that person, or loss of health.
For persons who have lived their life righteously, Saturn may cause little health troubles and spare them, but for people who have not done their duty, and who have high responsibility, saturn delivers a harsh judgement.
Right now Saturn is near Sun, and its in Sun Star Utthram, Nithyananda's birth star is utthram and moon sign is Virgo, hence his 8 year old legacy has changed by one single video.
Every one must be careful when Saturn enters their birth star. Its not the first example, When clinton was involved in monica case, at that time saturn was transiting clinton's  birth star, also other Godmen such as Premananda, Kalki Bhagwan, and even Osho were badly dealt by Saturn during its transit. Even a single misinterpreted word which comes from ones mouth is enough to put a person in jail during saturn transits.