Spiritual Places – Great Source of Spiritual Energy in South India
The most holiest and spiritual places in the world are the ones where the saints/siddhas/yogis have attained mahasamadhi or parinirvana or ultimate liberation. Today's temples, churches and all religious centers of the world are the mahasamadhi places of saints. Saints after attaining enlightenment, choose a particular place according to their own compassion for the mahasamadhi to once for all leave their mortal body and unite with cosmic consciousness. In the process, they bless the place with tremendous cosmic energy for certain period of time, like 200 yrs or 300 yrs or 2000 yrs according to their compassion and purpose of the utility of spiritual energy.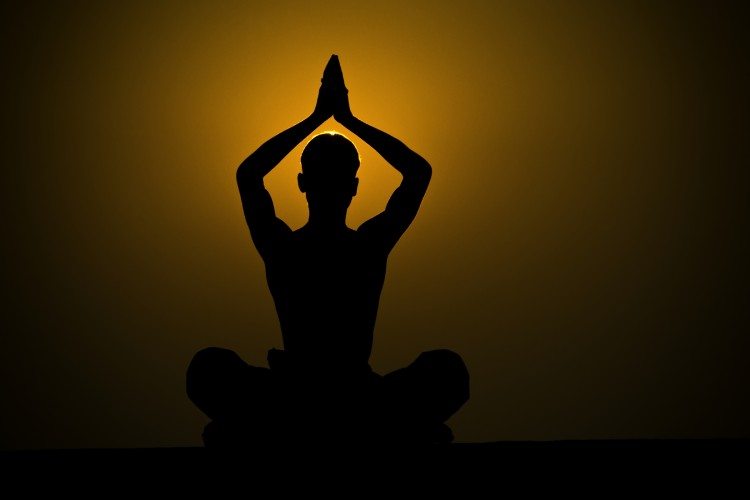 The spiritual energy bestowed by saints and yogis are meant to serve humanity in the ways in which the saint wanted to. For e.g, Saint Bogar whose attained mahasamadhi in a place called palani,tamilnadu gifted the cosmic energy for the purpose of  healing and cure for many disease caused by poisons. People visit the place for curing illness and disease caused by dangerous poisons. The energy in the place cures their illness.
Like palani, there are innumerable spiritual places in the world which are gifted by saints for a specific purpose. The high level spiritual energy there removes ones karma of past lives and helps them attain liberation in this birth itself.
The most effective way to remove ones karma (both good and bad) is to meditate in the place where saints have attained mahasamadhi. The tremendous spiritual energy present there can burn the accumulated karmas of past lives.
The highest number of saints and yogis are born in India, compared to the rest of the world. There are 1008 places of mahasamadhi in the world, and more than 90 % are located in India, Nepal and China. In India, the states tamilnadu, karnataka and andhra pradesh alone accounts for more than 500 places of mahasamadhi.  Among all places, the circle comprising tamilnadu-karnataka-kerala-andhra pradesh is highly praised by great saints of world. There is a saying that
"A soul cannot complete the cycle of life and death without at least once born in this sacred land"
Below is the list of places in south India where saints and yogi have attained their mahasamadhi (final liberation) and are considered pinnacles of Spirituality in the modern world.
| | | | |
| --- | --- | --- | --- |
| STATE/DISTRICT | PLACE | SAINT'S NAME | LOCATION |
| Andhra Pradesh | Narayanavanam | Sorakaya Swami | Sorakaya Swami Samadhi, Narayanavanam, 3 Kms from Puthur, 35 km away from Tirupati |
| Andhra Pradesh | Mantralayam | Guru Raghavendrar Swamy | 13 Kms from Mantralayam Road Railway Station near the banks of Adhoni River |
| Arakkonam | Sirunamalli | Arunchalaya Ayya | Sirunamalli near (Nemili) |
| Arakkonam | Naagavedu | Amalananda Swamigal Vimalananda Swamigal | Amalananda Swamigal Madam, Naagavedu (near Arakkonam) |
| Arakkonam | Narasingapuram | Arulananda Swamigal | Arulananda Swamigal Madalayam, Narasingapuram-from Arakkonam via Kavanur |
| Aruppukottai | Aruppukottai | Veerabadhra Swamy (Ayya Swamy) | Near Pavadi Thoppu |
| Aruppukottai | Aruppukottai | Dakshinamoorty Swamy | Near Sokkalingapuram Nehru Park |
| Aruppukottai | Aruppukottai | Suppan Swamiyar | Near Kamatchi Amman Temple in Sokkalingapuram |
| Aruppukottai | Aruppukottai | Athmananda Rama Swamy | Near Sokkalingapuram Sivan Temple Pond – West side |
| Aruppukottai | Mettu Gundu | Kadaparai Azhagar Sami Thatha | Mettu Gundu |
| Aruppukottai | Mettu Gundu | Thakaram Thatti Thatha | At Mettu Gundu – enroute Aruppukottai-Irukkankudi |
| Aruppukottai | Puliyooran Village | Puliyooran Siddhar | 10 Kms from Aruppukottai at Puliyooran Village |
| Aruppukottai | Kattangudi | Reddi Swamy | 15 Kms from Aruppukottai at Kattangudi |
| Aruppukottai | Kottur | Kottur Guru Swamy | Kottur Village |
| Aruppukottai | Vembur | Kandavel Paradesi | 20 Kms-Enroute Aruppukottai-Ettayapuram at Vembur |
| Aruppukottai | Vadakku Natham | Arumugha Swamy | Vadakku Natham Village |
| Chennai | Kalpakkam | Sadguru Om Sri Siddhar Swamy | Puthupattinam near Kalpakkam |
| Chennai | Ambattur | Kanniyappa Swami | Ambathur State Bank Colony |
| Chennai | Vadapalani | Annasami, Rathinasami, Bakiyaligam | Valli Thirumana Mantapam, Nerkundram Road, Vadapalani, Chennai – 600026 Ph No: 24836903 |
| Chennai | Rajakilpakkam | Sachidananda Sadguru Swami | Akanda Paripoorna Sachidananda Sabha, Rajakilpakkam (Between East Tamparam-Velachery) |
| Chennai | Azhinjivakkam | Mallayasami | In between Chenkundram-Periyapalayam, next to Karanodai, at the end of Kuchasthalai Bridge end |
| Chennai | Poonmallee | Karlakattai Siddhar | Poonmalle Vaitheeswaran Koil |
| Chennai | North Thirumullaivayil | Annai Neelammayar | Annai Chellammal, Atma Gnana Yogi Annai Neela Ammaiyar Ashram, 37/1, North Mada Street, Thirumullaivoyal, Chennai – 600062. Ph: 26382131 |
| Chennai | Tirukazhukundram | Mahan Subbiah Swamy | Near Thirukazhmkundram Bus Stand. 16 Kms from Chengalpattu – South East direction. |
| Chennai | Tiruottriyur | Pattinathar | Get down at Tiruottiyur Market Bus Stop. Samadhi is near the sea shore |
| Chennai | Tirukachur | Kuzhanthai Velayudha Siddhar | Kulandaivel Swamigal Temple, near Maruntheeswarar Temple, Tirukachur. 12 Kms North Direction from Chengalpattu Opp Singaperumalkoil. |
| Chennai | Velacherry | Ambalavana Swamigal | 1, Velachery Main Road (near Gandhisalai turning), Velachery, Chennai – 600042, Tamilnadu, India (near Dandeeswarar temple). |
| Chennai | Perambur | Andhuguru Swamigal | Perambur Madhavaram High road |
| Chennai | Guindy | Ezhumalai Swamigal | No 36, Bringu Managar (opposite to Maangulam) M.K.N. Road, Guindy, Chennai – 600032. |
| Chennai | Nanganallur | Gnanambikai | Vel Maral Mandram (regd no 171/84) ("Poongi Maha Saras"), plot – 21, Pongi Madalayam Street (Near Modern high school, State bank colony), Nanganallur, Chennai – 600061. |
| Chennai | Guindy | Kollapuri Swamigal | No 36, Bringu Managar (opposite to Maangulam) M.K.N. Road, Guindy, Chennai – 600032. |
| Chennai | Guindy | Kozhipi Swamigal (Sri Satyananda) | Inside Saibaba Temple (near guindy bus stop) Guindy |
| Chennai | Alandur | Kulandaivel Paradesi Swamigal | Abraham Nagar, Alandur – Near EB Office |
| Chennai | Nanganallur | Monambikai | Vel Maral Mandram (regd no 171/84) ("Poongi Maha Saras"), plot – 21, Pongi Madalayam Street (Near Modern high school, State bank colony), Nanganallur, Chennai – 600061. |
| Chennai | Guindy | Muniappa Paradesi Swamigal | Behind Muridi's Coffee House (Presently Sangeetha Hotel), Guindy |
| Chennai | Kodambakkam | Murugappa Swamigal alias Thangavel Swamigal | Siva Temple, Old No:4, New No:3, Valliammal Garden Main Road, Rengarajapuram, Kodambakkam. 2nd left of Rengarajapuram Main Road Towards Powerhouse. |
| Chennai | Kandan chavadi | Nagamani Adigalar | Annasalai via Perungudi, Kandan Chavadi Bus Stop. Amman Koil – Cemetry – Nagamani Adigalar Salai |
| Chennai | Krishnampet | Nir Thisai Anandar (Munusami Mudaliyar) | Gajapathy Lala Street, Krishnampet. |
| Chennai | KK Nagar | Omkarananda | Sri Omkara Swami madam, Gnanodaya mandram (Dawn of Knowledge institute), Gnanodaya Alayam, Dr Subbarayan Nagar, Kodambakkam, Chennai -600034 Ph: 24841024 Bus 17d,37d, 25e, 25b ask for samiyar madam and opp to this stop is the samadhi. |
| Chennai | Guindy | Saangu Siddha Sivalinga Nayanar | No 36, Bringu Managar (opposite to Maangulam) M.K.N. Road, Guindy, Chennai – 600032. |
| Chennai | Alandur | Sanyasi Subedar | Abraham Nagar, Alandur (Near E.B Office) |
| Chennai | Velacherry | Saraswathi Ammayar | 1, Velachery Main Road (near Gandhisalai turning), Velachery, Chennai – 600042, Tamilnadu, India (near Dandeeswarar temple). |
| Chennai | East Thamparam | Satchitanandar | Sri Aganda Paripoorna Satchidananda Sabai Gurukshtram, Rajakilpakkam (East Tambaram), Chennai – 600073 |
| Chennai | Velacherry | Srimad Chidambara Periya Swamigal | 1, Velachery Main Road (near Gandhisalai turning), Velachery, Chennai – 600042, Tamilnadu, India (near Dandeeswarar temple). |
| Chennai | Alandur | Thadikara swamigal | Thadikara swami koil street, Alandur |
| Chennai | Thiruvatriyur | Veeraraghavar | Thiruvottriyur Sudukaadu (Cremation Ground) |
| Chennai | Rajakilpakkam | Venugopala Swamigal | opp to Sri Aganda Paripoorna Satchidananda Sabai temple Rajakilpakkam |
| Chennai | Chitlapakkam | Viboothi Baba | Sai Viboothi Baba Seva Samajam, 83 1st Main Road, M.C. Nagar, Chitlapakkam, P.O., Chennai Tamil Nadu, India Pin code: 600 064. 091 044 |
| Chennai | Thiruvanmiyur | Sarkarai Ammal | No 31, Kalakshetra road, (near Pamban Swamigal temple), Thiruvanmiyur, Chennai – 600041 |
| Chennai | Thiruvanmiyur | Pamban Swamigal | Arulmighu Pamban Kumaragurudasar Thirukoil, Mayurapuram, Thiruvanmiyur, Chennai – 41. Ph: 24911866 |
| Chennai | Thiruvanmiyur | Subramanya Dasar | Pamban Swamigal Temple |
| Chennai | Thiruvanmiyur | Valmiki | Opposite Maruntheeswarar Temple, Thiruvanmiyur |
| Chennai | Thiruporur | Chidambara Swamigal | Thavathiru Chidambara Sivagnana Swamigal, Thiruporur Adheenam – 14th Matadhipathi, Thiruporur Chidambara Swamigal Chinna Madam Arulmighu Kandasamy Tirukoil, Thiruporur – 603110 |
| Chennai | Thiruporur | Mouna Swamigal | T. C. Ekambara Swami, Sri Mouna Swamigal Madam, Kannuvarpettai, Thiruporur – 603110 |
| Chennai | Nemili | Aalavandhar | Aalavandhar Temple, Near Kovalam. |
| Chennai | Nungambakkam | Veerama munivar | Asalathamman Temple, (opp Nungambakkam police station, Nungambakkam |
| Chennai | Nungambakkam | Adi Seshanandha | Shiva Temple, Near ValluvarKottam, Nungambakkam |
| Chennai | Chetpat | Gangadhara Desikar | Jaya Vinayakar Temple, Harrington Road 6th Avenue, Chetpat |
| Chennai | Pachaiappa College | Nadamuni Swamigal | Nadamuni Swamigal Madam, Near Pachaiappa College |
| Chennai | Egmore | Moti Baba | 422, Pantheon Salai (near Commisioner Office), Egmore, Chennai – 600008, Ph: 28510160 |
| Chennai | Purasaiwalkkam | Easoor Satchitanandar | Easoor Satchitanandar Temple, Near Vasanthi Theatre, Purasaiwalkkam. |
| Chennai | Thiru Vi Ka Nagar | Verkadalai Swamigal | Verkadalai Swami Madam, Near Market, Thiru Vi Ka Nagar |
| Chennai | Vyasarpadi | Karapatra Sivaprakasa Swamigal | Opposite to Ambedkar College comes Palla Street, Samiyar Thottam, Vyasarpadi. |
| Chennai | Royapuram | Mahalinga Swamigal | Shiva Temple near Royapuram Bridge. Address: Cox Service Station, No: 87, Mannarsami Koil Street, Chennai 600013. |
| Chennai | Thondiarpet | Guru Dakshinamurthy Swamigal | Guru Dakshinamurthy Temple, Railway Colony, Tondiarpet |
| Chennai | Pattinathar Koil Street | Appudu Swamigal | Vallalar Temple, Pattinathar Koil Street |
| Chennai | Royapuram | Stanley Dargah | Stanley Hospital, Royapuram |
| Chennai | Mount Road | Hazrath Syed Moosa Kadiri | Opp to LIC. Ph: 25391521 |
| Chennai | Guindy | Raj Bhavan Dargah | Raj Bhavan, Guindy |
| Chennai | Villivakkam | Sabapathi Swamigal | Samiyar Madam, Villivakkam. |
| Chennai | Red Hills | Kannappa Swamigal | Kannappa Swamigal Temple, Kavankarai, Near Red Hills) |
| Chennai | Red Hills | Sha-In-Sha Baba | Sha-In-Sha Baba Dargah, Budur, Red Hills |
| Chennai | Mylapore | Thiruvalluvar | Thiruvalluvar Koil St, Mylapore, Chennai – 600 004. Ph: 24981898. |
| Chennai | Mylapore | Vasuki Ammayar | Thiruvalluvar Temple, Mylapore. |
| Chennai | Mylapore | Appar Swamigal | Opp Sanskrit College. Arulmighu Apparswamy Thirukoil, 171, Royapettah High road, Mylapore, Chennai – 600004 |
| Chennai | Royapettah | Muthulinga Swamigal | Shiva Temple (Opp P.H office which is near hotel Swagath), R.H. Road, Royapettah. Also contains the Samadhi of his disciples |
| Chennai | Mylapore | Kulandaivel Swamigal | Kulandaivel Swamigal Madam, J.D.P Guild Building, Chitrai Kulam, Mylapore |
| Chennai | Mylapore | Muthaiyah Swamigal | Kulandaivel Swamigal Madam, J.D.P Guild Building, Chitrai Kulam, Mylapore |
| Chennai | Thirunindravur | Poosalar | Arulmighu Irudayaleeshwarar koil Thiruninravur Thiruvallur Mavattam – 602204 |
| Chennai | Poonmalle | Karkotaka Maharishi | Vaidhyanathar Temple, Poonmalle. |
| Chennai | Thiruvalangadu, | Karaikal Ammayar | Shiva Temple, Thiruvalangadu. |
| Chennai | Guduvancherry | Malayala Swamigal | Kasi Viswanathar Temple, Guduvancherry. Contact: Amritalingam No 6, Nandipuram Guduvancheri. Phone – 954114 – 266545 |
| Chennai | Thakkolam | Udhadi Maharishi | Shiva Temple, Thakkolam. |
| Chennai | Mailam | Sivagnana Balayogi Siddhar | Muruga Temple, Mailam |
| Chennai | Tiruottriyur | Padakachery Ramalinga Swamy | Near to Pattinathar Samadhi |
| Chennai | Perungulathur | Srimat Sadhananda Swamigal | Srimat Sadhananda Swamigal Ashramam, Alapakkam – Sadhanandapuram, Chennai – 600063 |
| Chennai | Mannivakkam | Mannivakkam Baba | No 211, 6th street, Ramnagar, Mannivakkam, Chennai – 600048 Contact Person: Mr Jambunathan: 9840697819, Mr Gopinathan: 9444425286. |
| Chennai | Nanganallur | Ramanatha Deekshitar | Nanganallur |
| Chennai | Vepery | Veera Subbaiah Swamigal (Disciple of Sri Karapatra Sivaprakasa Swamigal) | Opposite to Buvaneshwari Theatre in Purasalwakkam. Address: Thavathiru Veera Subbaiah Swamigal Madam, 52, Perambur barracks road, Vepery, Chennai – 7. Ph: 26691475. Temple timings: morn: 8-10 even: 5-8 |
| Chennai | Mylapore | Thiruvannamalai Adheenam Sabapathy Swamigal | Backside Vasantha Bhavan Hotel (near Kapaleeshwarar Temple, Mylapore) |
| Chennai | Tiruvottiyur | Sadai Amma alais Kamalammal | Sri Tiruvudai, Kodi Idai, Vadivudai Amman Alayam, 103, Basin road, Thiruvottiyur, Chennai – 600019 |
| Chennai | Tiruvottiyur | Mouna Swamigal | Appar Koil Street near cemetry Thiruvottiyur. |
| Chennai | Tondiarpet | Kuppusami Swamigal alais Avadhuta Swamigal | Thiruvottiyur cemetry near Veeraraghava Swamigal Samadhi Thiruvottiyur. Contact Address of the Madam: Kumar No: 28, Varadarajaperumal Koil Street, Tondiarpet, Chennai – 600081 Ph: 25954032. Milkman Kothandam, son of this saint shall be contacted for furthur details |
| Chennai | Tiruvottiyur | Sadai Swamigal | Sadai Swamigal Jeeva Samadhi Alayam. Contact: Poosari K. Mani, No: 45, Appar koil street, Thiruvottiyur, Chennai – 600019 |
| Chennai | Tiruvottiyur | Mahadevendra Saraswati IV | Mahadevendra Saraswati Jeeva Samadhi Alayam Sankara Madam Location: Sankara madam (Near vadivudai amman temple), Thiruvottiyur, Chennai |
| Chennai | Tiruvottiyur | Roma Maharishi | Vadivudaiamman Temple Location: Vadivudaiamman Temple, Thiruvottiyur Chennai |
| Chennai | Red hills | Rajarajeshwari Amma | Rajarajeshwari Amma Maha Samadhi Alayam Location:Inside a cemetry near Red hills before Sri Kannappa Swamigal Temple |
| Chennai | Karanodai | Gnanachariyar Swamigal | 18 siddhar Madam, Karanodai market Aatthoor Salai (opposite to Gopikrishna Theatre), Karanodai. Cell: 9345035210 |
| Chennai | Vyasarpadi | Srimat Ubaya Ityadi Ramanuja Yatheeshwara Swamigal | Samiyar madam, Vyasarpadi |
| Chennai | Perambur | Madanagopala Swamigal | Melpatti Ponappa Mudali Street, opposite Ishwari Kalyana Mantapam. The place where he sat near the mantapam is the only information. |
| Chennai | Ayanavaram | Ekambaranathar | Ekankipuram, near Ayanavaram Raghavendra temple. Currently Samadhi demolished |
| Chennai | Sembiam | Madurai Swamigal | Crossing Venus Theatre, 2nd cutting on the right comes Sembiam Madurai Swamigal Madam street where lies this Samadhi Madam |
| Chennai | Kolathur Peravalur | Mylai Nataraja Swamigal | From Thiru VI Ka Nagar, after a 4-road junction comes Kolathur Peravalur. There is a Selliamman Temple and behind this temple is the Samadhi Temple. |
| Chennai | Erukancheri | Srimat Vedantam Puduvai Na Ethirajalu Swamigal | Ethirajalu Swami Street on the Erukancheri main road. Address: Etiraja Swami Mutt, Erukancheri Chennai – 600118. |
| Chennai | Ambattur | Ayya Suriyanatha Karuvoorar | Pathinen Siddhar madam, No 13, Kumaraswamy Street, Varadharajapuram, Ambattur, Chennai – 600053 Contact Number: 9345035210 |
| Chennai | Ambattur | Mouna Swamigal | Mouna Swami Madam, opp to Sakthi Theatre, Ambattur. This Madam has A Rajarajeshwari Temple in its premisis |
| Chennai | Thirumulaivoyil | Masilamani Swamigal | Cholampedu thamarai kulam, in Anjaneyar koil Thirumulaivoyil |
| Chennai | Poonamallee | Bhairava Siddhar | Sri Varasiddhi Vinayagar koil opp to Poonamalee bus stand. |
| Chennai | Poonamallee | Garudakodi Siddhar | the tank on the left side of the Sri Sundara Varadaraja Perumal Temple is the samadhi of the Siddhar. Temple route: From Chennai – Poonamalee on the Thandarai bus route is a place called Siddharkaadu. 1km from here is the temple. There is a statue of the siddhar inside the temple |
| Chennai | Govindaraja nagar | Sarva Sarpa Siddhar | Sri Siva Siddhar Temple Govindaraja Nagar, off Mangadu, near baramputtur (porur to mangadu) in between the fields. Location: Kovur bus stand – Mata or Mookambika nagar – Govindaraja nagar – Samadhi. |
| Chennai | Thiruthani | Surakai Swamigal | Sri Surakai Swami madam Address: Thiruthani, Chennai, Tamilnadu |
| Chennai | Guduvancheri | Dinakara Swamigal | Kalathumedu Sivan koil, near a field after the samadhi of Sri Malayala Swamigal |
| Chennai | Oorapakkam | Ethiraja Rajayogi Swamigal | Karanaipuducheri village via Oorapakkam. Contact Address: A. Raman / R. Gangadharan No – 7, Mariamman Koil street Karanaipuducheri, Kancheepuram dist – 603202 Cell – 321447 |
| Chennai | G.P. Road | Lord Govindaas | G.P. Road Near Mahavir and Co Jeeva Samadhi |
| Chennai | Tiruvottiyur | Appan Swamigal | Thiruvottiyur |
| Chennai | Poonamallee | Sri Avadhuta Roga Nivartheeshwara Swamigal | Avadhuta Roga Nivartheeshwara Swamigal Jeeva Samadhi Alayam Location: Poonamallee |
| Chennai | Anandashramam | Sri Sivaramalinga Swamigal | Sivaramalinga Swamigal Jeeva Samadhi Alayam , Anandashramam in Chennai |
| Chennai | Padinallur | Sri Poochi Swamigal | Padinallur Amman Temple, near Muneeshwaran Temple |
| Chennai | Alamadhi | Sri Komana Samiyar | Alamadhi Sivan Temple |
| Chennai | Thiruvottiyur | Sri Kosakadai Samiyar | Kosakadai Samiyar Samadhi Alayam, Thiruvottiyur |
| Chennai | Thiruvatriyur | Sri Mayil Andavar | Mayil Andavar Samadhi Alayam, Thiruvatriyur. |
| Chennai | Chennai | Sri Siddhar (Ganapathi) | Siddhar Samadhi Alayam, Rajaji Hall opposite to PR & Sons |
| Chennai | Chetpat | Sri Kazhi Sivakannudaya Vallal | Kazhi Sivakannudaya Vallal Jeeva Samadhi Alayam, Chetpat |
| Chennai | Sriperumbathur | Sri Subramanya Swamigal | Subramanya Swamigal Jeeva Samadhi Alayam, Neelamangalam, Sri perumbathur |
| Chennai | Ongur | Sri Sundaramurthy Swamigal | Sundaramurthy Swamigal Jeeva Samadhi Alayam, Ongur, Chennai |
| Chennai | Tiruottriyur | High Court Swami alias Appudusami | In the same compound of samadhi of Padakachery Ramalinga Swamy |
| Chennai | Tiruottriyur | Paranjothi Mahan | Universal Peace Sanctuary No 4 Thiruvotriyur High Road, New Washermanpet, Chennai – 81, Madras, India Ph: 25962634. Near Thiruottriyur Sales Tax Office, Near Thanga Maligai. |
| Chennai | Tiruottriyur | Njana Prakasa Swami | Door 145/30, North Mada Street, Thiruottriyur – Sivamirth Njana Asram |
| Chennai | Rayapuram | Gunangudi Masthan Sahib | Backside of Rayapuram Vegetable Market |
| Chennai | Tiruvanmiyur | Pampan Swamigal | Near Kalashetra in Tiruvanmiyur |
| Chennai | Saidapet | Gurulinga Swamy | Old No:10, Karaneeswarar Temple Street,Saidapet |
| Chidambaram | Chidambaram | Manickavasagar | Manickavasagar Temple, Chidambaram (near nataraja temple) |
| Chidambaram | Sabanayagar Street | Mouna Swamigal | Sri Mouna Swamigal Madalayam, 39 Sabanayagar Street Chidambaram |
| Chidambaram | Thiruvavaduthurai | Tirumaligai Devar | Thiruvavaduthurai |
| Chidambaram | Tirukalar | Tirukalar Andavar | This Samadhi is near a Sivan Temple in Tirukalar, which is 21 kms on the Mannargudi – Tiruthuraipoondi highway |
| Chidambaram | Vadalur | Kalpattu Ayya | Near Siddhivalagam, Vallalar Temple in Vadalur. |
| Chidambaram | Vadalur | Jothilinga Swamigal | The Samadhi is in Vadalur |
| Chidambaram | Vallalar nagar | Ramaswami Siddhar | Sarva Siddhi Gnana Suriyan Tirusabai, Vallalar nagar Merupuram, Vadalur Cuddalore dist. |
| Chidambaram | Chidambaram | Guru Namasivayar | Vengan Street, Near Kamarajar Metriculation School, Chidambaram. |
| Chidambaram | Singarathoppue | Marai Njana Sambandar | Near Indane Gas Godown, Singarathoppu. |
| Chidambaram | Chidambaram | Umapathi Sivachariyar | Backside of Ambika Rice Mill, near Srinivasa Theatr, chidambaram |
| Chidambaram | Thiruvavaduthurai | Thirumoolar | Komukteeswarar Temple, Thiruvavaduthurai |
| Chidambaram | Chidambaram | Avadhoothar Swamy | Guru Ayyar Street, Chidambaram. Near Nandavanam |
| Chidambaram | Chidambaram | Ponnambala Swamy | Mannargudi Road Street, Chidambaram |
| Chidambaram | Vadalur | Vallalar | |
| Chidambaram | Seerkazhi | Sattanathar | Seerkazhi Siva Temple. |
| Chidambaram | Thenpathi | Kathirkama Swamy | On the Banks of Uppana River, Thenpathi. 1.5 Kms in between Seerkazhi-Vaitheeswaran Route |
| Chidambaram | Vaitheeswaran Koil | Dhanwantri | Siva Temple, Vaitheeswaran Koil. |
| Coimbatore | Poorandan Palayam | Kumarasami Siddhar | Panchavel Murugan Temple. Puttru Man cures diseases |
| Coimbatore | Puravipalayam, Pollachi | Kodi Swamy | In Puravipalayam Zamin Palace Compound |
| Dindugal | Dindugal | Otha Swamy (Subbiah Swamy) | West of Dindugal forthill on the way to Muthazhagu Patti |
| Dindugal | Puthupatti | Kalliyadi Bramham | Puthupatti near Vada Madurai |
| Dindugal | Kasavanampatti | Nirvana Mounaguru Swamy | In Kasavanampatti Asram and Samadhi Koil |
| Erode | Sennimalai | Punnakku Siddhar | Inside Sennimalai Murugan Koil |
| GOVINDAPURAM | RIVERBED | SRI.BAGAVAN NAMA BOTHENDRAL | 14 K.M.s from kumbakonam |
| Kaliyakkavilai (Tamilnadu) | Thiruvithamcode | Magadi Siddhar alais Makkadi Siddhar | Makkadi Siddhar Jeeva Samadhi Alayam Location: Pudupalli Amaravathi Karai, Thiruvithangodu |
| Kanchipuram | Kanchipuram | Sri Chandrasekarendra Saraswathy Swamigal | Sankara Madam, Kanchipuram. |
| Kanchipuram | Kanchipuram | Sadguru Sivasami | Vellaikulam Street, Periya Kanchipuram |
| Kanchipuram | Kanchipuram | Karapasavaraja Desikendrar | 5, Panchupettai Small Street, Kanchipuram – 2 |
| Kanchipuram | Kanchipuram | Kalanginathar | Ekamparanathar Temple, Kanchipuram |
| Kanchipuram | Kanchipuram | Kachiappa Munivar | Tiruvavaduthurai Aatheenam, Kanchi Pilliayar Palayam, Puthupalayam. |
| Kanchipuram | Kalavai | Kanchi kamakoti Peetathipathis Chandrasekhara and Mahadeva Swami | Sankara Madam, Kalavai |
| Kanchipuram | Kanchipuram | Siva Swami alias Poda Swami | Siva Swami Madam, Near cremation ground, Kanchipuram |
| Kanchipuram | Kanchipuram | Upanishad Brahmendrar | Upanishad Brahmendrar Madam, Kanchipuram (on the way from kanchipuram to kailasanathar temple |
| Kanchipuram | Kanchipuram | Sumatheendra Theerthar | Sumatheendra Theerthar Brindavanam, Kanchipuram |
| Kanchipuram | Govindavadi | Thaandavaraya Swamigal | Thanndavaraya Swamigal Madam, Govindavadi (near Kanchipuram) |
| Kanchipuram | Kanchipuram | Kanchipuram Dargah | Kanchipuram |
| Kanchipuram | Ambi | Kanchi Kamakoti Peetathipathi Adhyatma Prakasa | Sankara Madam, Ambi (near Kanchipuram) |
| Kanchipuram | Appur | Patanjali Swamigal | Singaperumal koil->Tirukachur-> Oragadam-> Appur bus stand-> Karumariamman putthu koil (Agasthiar Ashramam) |
| Kanchipuram | Vellarai village | Raja Raja Baba Siddhar | Vellarai village near Kollathur in Sriperumbudur. Contact – Raja Raja Adiyargal: 9443518164 |
| Kanchipuram | Sriperumbudur | Arulveli Siddhar alais Sathguru Baba Swamigal | C/o Sri V. Devaraj, 'Siddhar Kudil', VGP Ramanujam Tower, Sriperumbudur Taluka, Po: Vyalur, Kancheepuram District, Pin: 600105. Location: The Siddhar's Samadhi is 4 to 6 kms from Rajiv Gandhi's memorial in Vadamangalam village. Cell: 9840115127, 9840217063 |
| Karnataka | Ulsoor, Bangalore | Sri Odukathur Swamigal | Odukathur Swamigal Mutt, Dhandayudapani Temple, 13, Gangadara Chetty Road, Bangalore- 560 042 |
| Karur | Karur | Karuvoorar | Near Pasupatheeswarar Temple, Karur |
| Karur | Neroor | Sadasiva Bramhendrar | On the backside of Siva Temple |
| Kerala | Edapallykotta | Sree Vidyadhiraja Chattambi Swamigal | Vidyadhiraja Chattambi Swamigal Mahasamadhi Peedom, Edapallykotta. (Between 'Kollam' and 'Karunagappally'). |
| Kerala | Vadakara | Sri Sivananda Paramahamsar | Sivananda Paramahamsar Jeeva Samadhi Alayam , Vadakara |
| Kerala | Kanjankadu | Sri Ramadas Swamigal | Ramadas Swamigal Jeeva Samadhi Alayam, Kanjankadu |
| Kerala | Kaladi | Aryamba Devi | Aryamba Devi Jeeva Samadhi Alayam, Sankaracharya Madam, Kaladi, Kerala (Near Thrissur). . |
| Kerala | Alathur | Nirmalananda Yogi | Brahamanda Swami Shivayogi Ashram, Alathur |
| Kerala | Alathur | Brahmananda Swami Shivayogi | Brahamanda Swami Shivayogi Ashram, Alathur |
| Kerala | Alathur | Yogini Matha | Brahamanda Swami Shivayogi Ashram, Alathur |
| Kerala | Palakkad | Krishna Vadhyar | On the banks of Soka Nasini River, Palakkad |
| Kerala | Palakkad | Mathru Jada Vallabhar | On the banks of Soka Nasini River, Palakkad |
| Kerala | Palakkad | Viswanatha Bhagavathar | On the banks of Soka Nasini River, Palakkad |
| Kerala | Palakkad | Vaidyanatha Vadhyar | On the banks of Soka Nasini River, Palakkad |
| Kerala | Palakkad | Chellappa Deekshidar | On the banks of Soka Nasini River, Palakkad |
| Kerala | Palakkad | Yagnendra Deekshidar | On the banks of Soka Nasini River, Palakkad |
| Kerala | Panmana | Sree Vidhyadhiraja Chattambi Swamikal | About 100 kms to the North through the National Highway from Trivandrum Airport , 16 kms north of Quilon |
| Kovilpatti | Pasuvanthanai | Sangu Swamy | 25 Kms from Kovilpatti at Pasuvanthanai Village |
| Kovilpatti | Oothupatti | Ooothupatti Swamy | 10 Kms from Kovilpatti-Gurumalai route at Oothupatti Village |
| Kovilpatti | Kazhugumalai | Subbramaniya Guru | Near New Bus Stand at Arumugha Nagar 01st Street |
| Kumbakonam | Kumbakonam | Sri Vijendra Swamigal | Guru of Sri Raghavendra Swamigal – at Soliappa Street, Kumbakonam |
| Kumbakonam | Athanur | 5 Vaishanava Acharyars | Athanur at Kumbakonam |
| Kumbakonam | Thiruvalangadu, | Munji Kesa Munivar | Munji Kesa Munivar Alayam, Thiruvalangadu |
| Kumbakonam | Kumbakonam | Sri Govinda Dikshithar | Adi Kumbeswarar Temple, Kumbakonam |
| Kumbakonam | Kanchanur | Sivanandar and Paramanandar (sishyas of Kanjanur Swayamprakasar) | In the Kasi Vishwanathar temple where Swayam prakasar has his samadhi |
| Kumbakonam | Kumbakonam | Agathiyar (Kumba Muni) | Kumbeswarar Koil, Kumbakonam |
| Kumbakonam | Kumbakonam | Mouna Swamy | Mounaswamy Madam, Near Kumbeswarar Koil, Kumbakonam |
| Kumbakonam | Kumbakonam | Arunachala Swamy | South of Mounaswamy Madam, Kumbeswarar Koil, Kumbakonam |
| Kumbakonam | Thirupuvanam | Viralimalai Sadasiva Swamy | Near Sivan Temple, Thirupuvanam. 8 Kms from Kumbakonam |
| Kumbakonam | Swamimalai | Sachidananda Swami | In the Banks of Kaveri river inside Government Higher Secondary School. 9 Kms from Kumbakonam |
| Kumbakonam | Aduthurai | Chaithanya Sivam | In the route of Aduthurai-Suryanar Koil. Amman Temple near the bridge. On the back of amman temple inside a compound near Ganapathy Sanctum, the samadhi |
| Kumbakonam | Kanchanur | Hara Hanthar | North West of Maniyakulam Shore in Kanchanoor |
| Kumbakonam | Kanchanur | Swyam Prakasar | South of Maniyakulam Shore in Kanchanoor – In Kasi Viswanathar Temple, near Dakshinamoorthy Sanctum a linga pradhishta |
| Kumbakonam | Kanchanur | Vaithyalinga Swamy | South of Maniyakulam Shore in Kanchanoor – Opposite southwards of Kasi Viswanathar Temple |
| Kumbakonam | Andan Village | Karai Siddhar | 13 Kms from Kumbakonam in Andan Koil Village – On the backside of Hanuman Temple |
| Kumbakonam | Koonthalur | Roma Rishi | Koonthalur Jambukaranyeswarar Temple. 10 Kms from Kumbakonam |
| Madu | Tiruparamkundram | Mootai Swamigal | Mootai Swamigal Madam, Tiruparamkundram |
| Maduari | Madurai | Sundaranandar | Meenakshi Amman Temple, Madurai |
| Madurai | K.Rengapalayam | Sri Muniyandi Swamigal | 25 Kms from Madurai |
| Madurai | Kakkathoppu | Thalaivirichan Swamigal | Thalaivirichan Madam, Kakkathoppu. |
| Madurai | Madurai | Nakeerar | Shiva Temple, Sangapulavar Temple, West Masi Street |
| Madurai | Kakkathoppu | Muthu Pillai | Subedar Madam, Near Thalaivirichan madam |
| Madurai | Simmakkal | Vellaiyah Swami | Vellaiyah Swami Madam, Simmakkal |
| Madurai | Avaniyapuram | Brahmananda Swami | Brahmananda Swami Madam, Below Avanyapuram Bridge |
| Madurai | Madurai | Kuttiah Swami | Kuttiah Swami Madam, South Veli Street |
| Madurai | Andalpuram | Vivekananda Swami | Vivekananda Swami Madam, Below Andalpuram Bridge |
| Madurai | Andalpuram | 1008 Surendra Brahma Nishta Sivananda Swamigal | Adjacent to Vivekananda Swami Madam, Below Andalpuram Bridge |
| Madurai | Simmakkal | Sridharendra Swamigal | Dakshinamurthi Madam, Vyasaraya Madam Lane, Pechiamman Padithurai |
| Madurai | Madurai | Thiruvaduthurai Sdheenam Second Peetathipathi | Central Cinema-Backside Within |
| Madurai | Kalavasal | Kuzhandai Ananda Swamigal | Kuzhandai Anandar Madam, Near V.V complex, Kalavasal |
| Madurai | Tiruparamkundram | Tiruparankundram Dargah | Tiruparankundram Hill |
| Madurai | Tiruparankundram | Machamuni Siddhar | Kasi viswanathar Temple, Tiruparankundram |
| Madurai | Goripalayam | Goripalayam Dargah | Goripalayam |
| Madurai | Katha Kinaru | Natana Gopala Nayagi Swamigal | Natana Gopala Nayagi Brindavanam, Kadha kinaru(on the way to Azhakar Koil from periyar bus stand) |
| Madurai | Thiruvedagam | Sattainathar | Sattainathar Madam, Thiruvedagam |
| Madurai | Cholavandan | Arulananda Siddhar | Kinni Madam, Backside of Janaka Mariamman Temple, Sholavandan |
| Madurai | Cholavandan | Gnana Desikar | Gnaniyar Madam, Near Kinni madam, Sholavandan |
| Madurai | Kodimangalam | Othai Jadai Swamigal | Othai Jadai Swamigal Madam, Kodimangalam |
| Madurai | Tirupuvanam | Kasinatha Gnanachariyar | Kasinatha Gnanachariyar Madam, Thirupoovanam |
| Madurai | T.Kallupatti | Eli Swami | Eli Swami Koil, Peraiyur(near T.Kallupatti) |
| Madurai | T.Kallupatti | Paattaiyah Swami | Paattaiyah Koil, Saalichandai(near T.Kallupatti) |
| Madurai | T.Kallupatti | Paal Pazhakari | Paattaiyah Koil, Saalichandai(near T.Kallupatti) |
| Madurai | K.Rengapalayam | Sri Kamalanandhar | Inside the Pond near Selliamman Koil in K.Rengapalayam. 30 Kms from Madurai enroute to Rajapalayam near T.Kunnathur |
| Madurai | Tiruparamkundram | Mookiah Swaimgal | On the backside of Thyagaraja Engineering College, Tiruparamkundram |
| Maharashtra | Dwarkamai-Shirdi | Shri Shirdi Sai Baba | Dwarkamai-Shirdi |
| Maharashtra | Ganeshpuri, District Thane | Bhagwan Nityananda | Gurudev Siddha Peeth, P O Ganeshpuri, District Thane – 401 206, Maharashtra |
| Mayiladuthurai | Siddharkadu | SriKazhi Sitrambala Naadigal | Sitrambala Naadigal Madaalayam, Siddharkadu |
| Mayiladuthurai | Koorainadu | Paal Swamy | Thirumanchana Street, Koorai Nadu, Mayiladuthurai – Opposite too Rotary Metrculation School. |
| Mayiladuthurai | Koorainadu | Manivasaga Swamy | On the Banks of Kaveri River at Koorai Nadu in Mayiladuthurai. |
| Mayiladuthurai | Mayiladuthurai | Sudukattu Swamy | Door No:25, Darumapuram Salai, Mayiladuthurai |
| Mayiladuthurai | Mayiladuthurai | Yoga Abhirami Ammayar | Murugan Temple, Kacheri Street, Mayiladuthurai. |
| Mayiladuthurai | Mayiladuthurai | Kuthampai Siddhar | Siva Temple, Mayiladuthurai. |
| Mayiladuthurai | Mayiladuthurai | Paai Katti Swamy | Mayiladuthurai GH Compound. |
| Mayiladuthurai | Siddharkadu | Kaazhi Sitrambala Swamigal | Kaazhi Sitrambala Naadi, Siddharkadu. 3 Kms from Mayiladuthurai |
| Mayiladuthurai | Kuthalam | Urikatti Swami | Shetrapalapuram, Kuthalam. |
| Mayiladuthurai | Mathirimangalam | Road Swamy (Sivaramakrishna Swamy) | South of rice mill, Mathirimangalam. 12 Kms from Mayiladuthurai. |
| Mayiladuthurai | Kuthalam | Sethu Bhava Swamy | Inside a wood cutting mill in between Kuthalam-Thirumancherry. |
| Melur | Vadakkan Patti | Naga Natha Swamy | From Melur-Eeriyur-Thiruppathur road. At Vadakkanpatti Village |
| Nagapatinam | Poikai Nallur | Korakkar Siddhar | North of Poikai Nallur. 6 Kms from Nagapatinam |
| Nagapatinam | Nagapatinam | Azhukuni Siddhar | Neelayatatchi Devi and Siva Temple |
| Nagapatinam | Ettukudi | Vaanmeegar | |
| Nagapattinam | Nagapattinam | Pundariga Maharishi | Kaya Roganam Shiva Temple, |
| Nagerkoil | Amarvilai | Kasilinga Swami and Sankara Linga Swami | 2 Km from Amaravilai Sales Tax Check Post enroute Trivandrum-Nagerkoil |
| Nagerkoil | Mandaikadu – Neyoor P.O | Mounaguru Swamy | 1 Km from Mandaikadu at Lakshmipuram |
| Nagerkoil | Mandaikadu | Bhairava Siddhar | Mandaikadu Bagavathi Temple is the Samadhi. 35 Kms from Nagerkoil |
| Nagerkoil | Swamithoppu | Vaigundar Ayya | 10 Kms from Nagerkoil |
| Nagerkoil | Maruthuva Malai | Sadguru Nayanar Swami | At the foothills of Maruthuvamalai. Pothayadi is the place. |
| Namakkal | Reddiapatti Kanthagiri | Thuravi Veri Govindasamy | Murugan Temple on top of hill. 3 Kms Enroute Namakkal-Thurayur |
| Namakkal | Thattagiri | Swyam Prakasa Swamigal | Get down at Samiyar Kadu Bus Stop. Thattagiri Thathareyar Temple |
| Palani | Palani | Bogar Siddhar | Near Palani Murugan Temple |
| Palani | Palani | Sadhu Swamigal | Sadhu Swamigal Madam, Palani |
| Palani | Palani | Eeswara Pattar | Enroute from Palani-Madurai near Arts College |
| Pandrutti | Thiruthalur | Arul Nandhi Sivachariyar | Opposite to Sivan Temple, Thiruthalur. 10 Kms from Pandurutti. |
| Pandrutti | Thiruvennainallur | Meikandar | North Street, Thiruvennainallur. 20 Kms from Thirukoilur. |
| Place | Location | Name | Details |
| Pollachi | Vettaikaranputhur | Azhukku Swamy | In Uppa River near Vettaikara Swamy Temple |
| Pondicherry | Karuvadi Kuppam | Siddhananda Swamigal | KaruvadiKuppam opp to Fatima higher secondary school |
| Pondicherry | Pondicherry | Sri Thollakadhu Swamigal | Manakkula Vinayakar Temple, |
| Pondicherry | Muthialpettai | Sri Akka Swamigal | Near Ajantha Theatre, Kuthiraikulam, Muthialpettai |
| Pondicherry | Pondicherry | Nagalinga Swamigal | Ambalathadiyar Madam, Ambalathadiyar Madathu Veedhi,, Near Raja Theatre) |
| Pondicherry | Sithankudi | Kathirvel Swamigal | Kathirvel Swamigal Temple, Near Balaji Theatre, Sitthankudi. |
| Pondicherry | Karamanikuppam | SakthiVel Paramananda Swamigal | Sakthivel Paramananda Swamigal Temple, Karamanikuppam |
| Pondicherry | Thattanchavadi | Kambili Swamigal | Kambili Swamigal Temple, Thattanchavadi |
| Pondicherry | Thennal | Dakshinamurthy Swamigal | Dakshinamurthy Swamigal Temple, Thennal |
| Pondicherry | Eellapillaichavadi | Subramanya Abinava Satchidananda Bharathi | Subramanya Abinava Satchidananda Bharathi Temple, Near Nellithoppu, Eellapillaichavadi |
| Pondicherry | Chinna Babu Samudram | Bade Saibu | Bade Saibu Dargah, Chinna Babu Samudram |
| Pondicherry | Arumathapuram | Thengai Swamigal | Near Arumathapuram Railway gate |
| Pondicherry | Arumathapuram | Ram Paradesi Swamigal | Sri Ram Paradesi Swamigal Temple, Near Arumathapuram Railway Gate on the way to Villiyanur) |
| Pondicherry | Nallathur | Sri Sivaprakasa Swamigal | Sri Sivaprakasa Swamigal Jeeva Samadhi Temple, Nallathur, Between Pakkam Kootrode & Embalam) |
| Pondicherry | Kandamangalam | Sri Gurusamy Ammayar | Sri Gurusamy Ammayar Jeeva Samadhi Temple, Sanmarga Nilayam, Kandamangalam, Villupuram Taluk |
| Pondicherry | Pondicherry | Aurobindo | Aurobindo Ashram, Pondicherry |
| Pondicherry | Pondicherry | Divine Mother Marry | Auroville, Pondicherry |
| Pudukottai | Pudukottai | Judge Swamy | North of Pudukottai – Bhuvaneswari Amman Temple compound |
| Pudukottai | Arimazham Village | Kodaganallur Sundara Swami | 16 Kms from Pudukottai. Friend of Vallalar & Guru of Sundaram Pillai |
| Pudukottai | Vadukapatti | Suruli Swami | Enroute to Pudukotti-Trichy near Keeranur |
| Rajapalayam | Rajapalayam | Guru Swamy | Ambala Puli Bazar, Rajapalyam |
| Rajapalayam | Rajapalayam | Sivakami Njaniyar | Ambala Puli Bazar, Rajapalyam |
| Rajapalayam | Rajapalayam | Arumugha Swamy | Ambala Puli Bazar, Rajapalyam |
| Rajapalayam | Rajapalayam | Ponnappa Njaniyar and Karuppa Njaniyar | Ambala Puli Bazar, Rajapalyam |
| Rajapalayam | Rajapalayam | Kumarandi Swamy | Rajapalayam-Tenkasi route near PSK Park, Vivekananda Street |
| Rajapalayam | Sathirapatti | Arunachala chempatti Njaniyar | Sathirapatti |
| Rajapalayam | Sathirapatti | Subramaniyar | Subramaniyar Vedanta Madam, Sathirapatti |
| Ramanathapuram | Velipattinam Lakshipuram | Thayumanavar Swami | North side of Ramanathapuram – Velipattinam Lakshmipuram to be exace |
| Ramanathapuram | Panaikulam | Chithramuthu Adigal | Panaikulam near Ramanathapuram |
| Ramanathapuram | Ekkakudi near Utharakosamangai | Arulmighu Chellappa Swamigal | Guru of Sri Soottukol Mayandi Swamigal |
| Rameswaram | Rameswaram | Pathanjali Siddhar | In Rameswaram Ramalinga Swami Temple, Rameswaram |
| Salem | Salem | Mayamma | Enroute to Salem-Yerkadu opposite to Modern Theatre Cinema Studio |
| Salem | Kanchamalai | Kanchamalai Siddhar | Foothills of Kanchamalai – Siddheswara Swamy Temple |
| Salem | Skandasramam | Sandanandha Swamigal | Disciple of Soottukkol Mayandi Swamigal |
| Salem | Jagirammapalayam | Pavai Ammal | Sri Kavadi Palani Andavar Asramam, Jagirammapalayam, Salem |
| Sankaran Koil | Sankaran Koil | Pampatti Siddhar | Sankaran Koil-Puliyankudi route |
| Sankaran Koil | Panayur | Sankaranarayanan and Dakshinamoorthy | At Panayur. 7 Kms from Karivalam Vanthanallur near Sankaran Koil |
| Sankaran Koil | Karivalam Vanthanallur | Panchamurthy (Pothi Swamy) | Karivalam Vanthanallur – Enroute Sankaran Koil-rajapalayam |
| Sankaran Koil | Sennikulam | Sennikulam Annamalai Reddiar | Sennikulam 3 Kms from Karivalam Vantha Nallur |
| Sankaran Koil | Pampakkoil | Madhavanantha Swamy | Near Papmppakoil Railway Station |
| Sathuragiri | Thaniparai | Moovar Samadhi | Opposite to Pechiamman Koil at the foothills. |
| Sivagangai | Kottayur | Viralimalai Arumuga Swamy | In Kottaiyur Town Extension. 3 Kms from Karaikudi |
| Sivagangai | Singampunari | Vathiyar Swamy (Muthu Vadukesa Swamy) | Near Singampunari Bus Stand. 20 Kms from Thirupathur |
| Sivagangai | Manamadurai | Sadhasiva Brahmendrar | Somanathar Temple, Manamadurai. 18 Kms from Sivaganga |
| Srivilliputhur | Srivilliputhur | Kailasa Sundara Swamy | Kaikatti Temple. Srivilliputhur-Sivakasi Road |
| Srivilliputhur | Srivilliputhur | Ponnayiram Swamy | Uranai Patti Street in Srivilliputhur |
| Srivilliputhur | S.Ramachandrapuram | Kalimuthu Swamy | 15 Kms from Srivilliputhur |
| Tanjavur | Thirupoonthuruthi | Narayana Theertha Swamigal | Narayana Theertha Madaalayam, Thirupoonthuruthi (20 km from Tanjore) |
| Tanjavur | Thirupoonthuruthi | Kasyapa Munivar | Kasi Madam, Thirupoonthuruthi |
| Tanjavur | Thirupoonthuruthi | Sankaraanandar | Sankaraananda Madam, Thirupoonthuruthi, Near Kasi madam |
| Tanjavur | Thiruvaiyar | Thyaga Brahma Swamigal | Thyagarajar Madam, Thiruvaiyaru (4 km from Thirupoonthuruthi) |
| Tanjavur | Thiruvaiyaru | Agappei Siddhar | Panchanadheeswarar Temple, Thiruvaiyaru |
| Tanjavur | Seerkazhi | Sattai Munivar | Sattainathar Temple, Seerkazhi |
| Tanjavur | Seerkazhi | Thiru Gnana Sambandar | Thiru Gnana Sambandar Madam, Achalpuram (near Sirkali) |
| Tanjavur | Poondi | St. Lourdes Xavier | Poondi Basilica, Poondi (on the way from Thirupoonthuruthi to Thirukaatupalli) |
| Tanjavur | Thiruvidaimaruthur | Bhadragiriyaar | Mahalingeswarar Temple, Thiruvidaimaruthur |
| Tanjavur | Muzhiyar | Aadhi Sivaprakaasa Swamigal | Sivaprakaasa Swami Madam, Muzhaiyur (near Thirunageswaram) |
| Tanjavur | Kanjanur | Haradathar | Haradathar Temple, Kanjanur |
| Tanjavur | Thiruvidaimaruthur | Sri Sridara Ayyaval | Mahalingeswarar Temple, Thiruvidaimaruthur |
| Tanjavur | Karanthai | Paal Swamy | Paal Swamy Madam, Old Thiruvaiyaru Salai, Karanthai. |
| Tanjavur | Thiruvaiyar | Aka Pei Siddhar | Thiruvaiyar Siva Temple. Inside the temple near to Sandikeswar sanctum. 12 Kms from Tanjavur |
| Tanjavur | Thiruvaiyar | Siddeshar | Opposite to Thiruvaiyar Iyyarappar Temple |
| Tanjavur | Thiruvaiyar | Singapore Swamy (Murugesan Sami) | Singapore Swamy Madam, Thiruvaiyar |
| Tanjavur | Thiruvaiyar | Andar Swamy | Melamadavilakom, Thiruvaiyar |
| Tanjavur | Kaduveli | Kaduveli Siddhar | Kaduveli Akasapureeswarar Koil. 2 Kms inThiruvaiyar-Thirukattupalli route |
| Tenkasi | Tenkasi | Sad guru Ganapathi Swamy | Inside Murugan Cement Works Compound, Tenkasi. |
| Tenkasi | Tirumalaikoil | Sivakami Paradesi Ammayar | In Vandadum Pottal near Tirumalai Murugan Koil at Tenkasi |
| Tenkasi | Pranur | Arumugha Swamy | Pranur – 8 Kms from Tenkasi – Near the River Bridge – inside a Thopu |
| Tenkasi | Kutralam | Sankaranantha Swamy | Sankara Asramam, Kutralam. |
| Tenkasi | Kadayanallur | Chandira Swamy | Near Hanuman Temple, Kadayanallur – 15 Kms from Tenkasi |
| Tenkasi | Kutralam | Sri Mouna Swami | Sri Siddheswari Peetham, Mouna swamy Matam, Dattatreya Ashramam, Courtallam-627802, Tirunellvellli Dist., Tamilnadu, Phone Nos: 0091-4633- 322707 / 328578 |
| Tenkasi | Kutralam | Sri Trivikrama Ramananda Bharaty Swami | In Sri Siddeswari Peetam, Kutralam |
| Tenkasi | Kutralam | Sri Vimalananda Bharaty Swami | In Sri Siddeswari Peetam, Kutralam |
| Thanjavur | Pattukottai | Venkidu Subbaiah Swamigal | The saint's samadhi is entombed in the midst of Pattukkottai Town. |
| Thanjavur | Thillaivilagam | Ambalavana Swamigal | Thillaivilagam Vadakadu (near Pattukottai) |
| Thiruvannamalai | Thiruvannamalai | Idaikadar | Adi Annamalai, Thiruvannamalai |
| Thiruvannamalai | Thiruvannamalai | Gugai Namachivayar | Mulaipal Theertham, Thiruvannamalai Hill. |
| Thiruvannamalai | Thiruvannamalai | Virupakshi Devar | Near to Gugai Namachivayar Samadhi at Thiruvannamalai Hill |
| Thiruvannamalai | Vettavalam | Deivasikamani Swamy | 1.5 Kms from Pandariyar Kalyana Mandapam, Vettavalam. |
| Thiruvannamalai | Avalurpettai | Eesanya Devar | Between Thiruvannamalai and Avalurpettai. On Annamalai Girivala Route. |
| Thiruvannamalai | Thiruvannamalai | Esakki Swamy | On Annamalai Girivala Route. Near Panchamuka Darshan. |
| Thiruvannamalai | Thiruvannamalai | Adimudi Siddhar (Arumugha Swamy) | Opposite to Dhurvasar Temple on Annamalai Girivala Route |
| Thiruvannamalai | Thiruvannamalai | Ammani Ammal | On Annamalai Girivala Route. Opposite to Easanya Lingam. |
| Thiruvannamalai | Thiruvannamalai | Azhagananda Swamy | Pavazhakundru Madalayam near Durgai Amman Temple, Thiruvannamalai. |
| Thiruvannamalai | Thiruvannamalai | Baghavan Ramana Maharishi | Sri Ramanasramam, Thiruvannamalai |
| Thiruvannamalai | Thiruvannamalai | Mahan Seshadhri Swamy | Sri Seshadhri Asram, Thiruvannamalai |
| Thiruvannamalai | Thiruvannamalai | Yogi Ram Surat Kumar | Sri Yogiram Surat Kumar Asram, Thiruvannamalai |
| Thiruvannamalai | Polur | Vittobah Swamy | Vittobah Asram, Polur. 33 Kms enroute from Thiruvannamalai-Vellore |
| Thiruvannamalai | Poondi | Poondi Mahan | Poondi Village near Kalasapakkam |
| Thiruvannamalai | Avalurpettai | Pazhani Swamy & Erai Swamy | Near Ganapathi Temple in Sandhai Medu in Avalurpettai |
| Thiruvannamalai | Kanalappadi | Sadguru Swamy | Kanalapadi in between Thiruvannamalai and Senji |
| Thiruvaroor | Puthur | Annan Aruanchalla swamigal | Puthur village in Thiruvaroor, Opposite to the rice mil |
| Thiruvaroor | Mayavaram | Sudukattu Swamigal | Sudukatu swamigal madam, opposite Rajan Thottam,Thimmana Naicker |
| Thiruvarur | Nannilam | Thandavaraya Swamy & Narayana Swamy | Main Bazar, Nannilam. 18 Kms from Thiruvarur |
| Thiruvarur | Sanna Nallur | Chinnan Swamy | In Sanna Nallur in between Thiruvarur – Mayiladuthurai |
| Thiruvarur | Vanchiyam | Ramiah Swamy | In Pappanamcherry near Vanchiyam |
| Thiruvarur | Mannarkudi | Vattar Mouna guru Swamy | Thenvadal 6th Street, Mannarkudi near Gopinatha Perumal Temple |
| Thiruvarur | Sengalipuram | Ramananda Bramendrar | Sengalipuram. 4 Kms from Kudavasal |
| Thiruvarur | Thiruvarur | Dakshinamoorthy | Madappuram, Thiruvarur |
| Thiruvarur | Thiruvarur | Kamala Muni Siddhar | Thiruvarur Anandeeswarar Sannadhi |
| Thiruvavaduthurai | Thiruvavaduthurai | Kongana Siddhar | In a pond in a compound near Indian Overseas Bank. Called Konganeswarar Thoppu. |
| Thiruvavaduthurai | Thiruvavaduthurai | Thirumaligai Thevar | Inside Thiruvavaduthurai Atheena Madam |
| Tiruchendur | Tiruchendur | Mouna Guru Swamy | Opposite to Murugan Temple |
| Tiruchendur | Tiruchendur | Kasi Swamy | Opposite to Murugan Temple |
| Tiruchendur | Tiruchendur | Arumugha Swamy | Opposite to Murugan Temple |
| Tiruchendur | Tiruchendur | Sankara Swami | On the beach, south to where Soorasamhara festival takes place |
| Tiruchendur | Tiruchendur | Sadguru Samhara Moorthy Swamy | Near Sankara Swami Samadhi |
| Tiruchendur | Kulasekarapatnam | Njaniyar Adigal | 14 Kms from Tiruchendur at Kulasekaranpattinam |
| Tiruchendur | Eral | Eral Arunachala Swamy | Eral is 6 Kms from Tiruchendur-Tuticorin route |
| Tiruchendur | Tiruchendur | Brahma Gnana Gurubhiran Ayyanpatti Sankara Swamigal | Jeeva Samadhi temple of Brahma Gnana Gurubhiran Ayyanpatti Sankara Swamigal Madam, Tiruchendur |
| Tirunelveli | Pettai | Thadiyilla Siddhar | At the end of Pettai, Tirunelveli town |
| Tirunelveli | Palamadai | Neelakanta Deekshidar | At Palamadai Village in Kasi Viswanathar Temple – 14 Kms from Tirunelveli |
| Tirunelveli | Nettur | Apparananthar | Get down at Alamkulam and go to Nettur (8 Kms) |
| Tirunelveli | Vallanadu | Vallanadu Chithampara Swamy | Vallanadu enroute Tirunelveli-Tuticorin |
| Tiruparamkundram | Tiruparamkundram | Kattikulam Mayandi Swamy | Back side of Thyagaraja Engg. College, Tiruparamkundram, Madurai |
| Tiruparamkundram | Tiruparamkundram | Somappa Swamy | From Mayandi Swamy Samadhi to Hill Murugan Temple |
| Tiruparamkundram | Tiruparamkundram | Machamuni Siddhar | Tiruparamkundram Murugan Temple |
| Tiruvannamalai | Tiruvannamalai | Isanya Gnana Desikar | Isanya Madam, On Giri Valam Route |
| Tiruvannamalai | Tiruvannamalai | Adi Mudi Siddhar | Adi Mudi Siddhar Temple, On Giri Valam Route |
| Tiruvannamalai | Tiruvannamalai | Esakki Siddhar | Esakki Siddhar Temple, On Giri Valam Route |
| Tiruvannamalai | Athimur | Vettaveli Swamigal | Vettaveli Swamigal Jeeva Samadhi Temple, Athimur (on the way from Polur to Javvadu Malai) |
| Tiruvannamalai | Desur | Sri Masthan Swamigal | Disciple of Ramana Maharishi – Desur 17 Kms from Tiruvannamalai. |
| Tiruvarur | Mudikondan | Sri Swayamprakasananda Saraswati Swami (Alangudi Periyavaa) | Nama Dwaar, New No.51, Old No.24, 7th Avenue, Ashok Nagar, Chennai-600083, India, Ph. –            91 44-24895875 |
| Tiruvarur | Mannargudi | Arulmighu Soottukkol Ramalinga Swamigal | The contact address is: Kalaimagan G.Kamaraj, 30/4 Gopala Samuthiram North Street, Mannarkudi – 614 001. Phone:            +91-4367-221060      ; Cell:            +91-09443503926      . |
| Trichy | Trichy | Makkan Swamy | On the way to Oyamari from Trichy Satthiram Bus stand |
| Trichy | Pinna Vasal | Yogeswara Swamy (Ramakrishna Swamy) | In the shores of Palguni River in Pinnavasal. |
| Trichy | Kattuputhur | Narayana Brahmendrar | In Trichy – Salem route; 14 Kms from Thottiyam – North of Kaveri River |
| Trichy | Perampalur | Thalayatti Siddhar | In Moosa Kottai Asramam, Bramha Rishi Hills. 60 Kms from Trichy |
| Trichy | Senthurai | Meivara Thampiran | Palaniyandavar Temple, Senthurai. 20 Kms North East from Ariyalur |
| Trichy | Sri Rangam | Sri Ramanujar | In Srirangam Temple. 15 Kms from Trichy |
| Trivandrum | Varkala | Sri Narayana Guru | 60 Kms from Trivandrum in Varkala |
| Trivandrum | Chenkottukonam | Brahmasree Neelakanta Gurupadar | Sree Rama Dasa Mission, Sree Neelakantapuram, Chenkottukonam, Thundathil P.O, Thiruvananthapuram, PIN- 695 581 Kerala |
| Trivandrum | Thycaud | Sri Sivaraja Yogi Ayya Swamikal | Ayya Swamikal Mahasamadhi Adhistanam, Sivan Koil, Thycaud Trivandrum (Ayya Swami temple), near Thycaud cremation ground |
| Trivandrum | Erithavur – Balaramapuram | Sri Erithavur Siddhar | Sri Erithavur Siddhar Jeeva Samadhi Alayam, Erithavur Dandayudhapani koil – 20 kms from Trivandrum and near Balapuram is the temple. |
| Trivandrum | Vizhinjam | Lakshmi Ammal | 25 Kms from Trivandrum. Inside Muppanthal Isakki Amman Temple |
| Tuticorin | Mudivaithanendal | Dr Mystic Selvam | 23 Kms. Enroute Tuticorin-Vakaikulam-Srivaikundam at Mudivaithanendal |
| Tuticorin | Vilathikulam | Reddiapatti Swamigal | Nagalapuram. Aruppukottai-Vilathikulam 31 Kms |
| Tuticorin | Vilathikulam | Nallappa Swami | Back side of Vilathikulam MLA Quarters |
| Vadalur | | Sri.Ramalinga swamigal | vallalar |
| Valliyoor | Valliyoor | Sri Muthukrishna Swami | In Valliyoor itself |
| Vellore | Nallan Pattarai | Amutha [email protected] Sidhhar | Dinakaran Bus Stop Vellore |
| Vellore | Nallan Pattarai | Narasimma Swamigal | Dinakaran Bus stop vellore |
| Vellore | Saidapet | Sathukaraswamigal | Sathugara Swamigal Madam Saidapet |
| Vellore | Contonment Railway Station | Shri Ramagiri Yogiswarar | Ask for Ankala Parameswari Temple |
| Vellore | Melmayil | Vilakshananthar | Vilakshananthar Maha Samathi Temple, 15 kms from Vellore |
| Vellore | New Bus Stand Back Side | Subbaiyah Swamigal | Subbaiyah Swamigal Samathi |
| Vellore | New Bus stand Back Side | Balaji @ Veera Sivaji Swamigal | Located in Subbaiyah Swamigal Samathi |
| Vellore | Thiruvallam | Koni Swamigal | Sivananda Mouna Swamigal Temple, Thiruvallam |
| Vellore | Vallimalai | Thirupugazh Satchidananda Swamigal | Pongi Temple, Vallimalai |
| Vellore | Vellore | Sripathi Theerthar | Raghavendra Brindavanam, On the banks of River Palar, Vellore |
| Vellore | Kannamangalam | Achu Dasar | Achu Dasar Madam, Kannamangalam |
| Vellore | Thiruvirinjipuram | Kuppuswamy Desikar | Kuppuswamy Desikar Madam, Thiruvirinjipuram |
| Vellore | Vallimalai | Vallimalai Thirupugazh Swamy | Thirupugazh Asram, Vallimalai Murugan Temple. 25 Kms from Vellore. |
| Vellore | Thangal | Thangal Mounaguru Swamy | Thangal Mounaguru Swami Aalayam, Thangal. 37 Kms from Vellore. |
| Vellore | Kangeyanallur | Thiru Muruga Kripanandavariar | Opposite to Murugan Temple, Kangeyanallur. 7 Kms from Vellore |
| Vellore | Pasumathur | Om Namasivaya Swamy | Namasivayan Temple main sanctum is the samadhi. 25 Kms from Vellore |
| Vellore | Vellore | Thoubah Swamy | Door No:25, Saidapet Main Bazar, Vellore. |
| Vellore | Thiruvallam | Sivananda Mounaguru Swami | Sivananda Mounaguruswamy Madam, Vilvanatha Eeswarar Temple, Thiruvallam. 16 Kms from Vellore |
| Vellore | Thiruvallam | Sanakar | Opposite to Vilvanatha Eeswarar Temple, Thiruvallam. 16 Kms from Vellore |
| Vellore | Balamathi Malai | Egangi Gopala Ramanuja Dasar Swamigal | Maha Samathi |
| Villupuram | Mailam | Balayyah siva pragasa swamigal | Mailam temple, Mailam to Pondy Road |
| Villupuram | Thiruvakarai | Kundali Munivar | Thiruvakarai Temple |
| Villupuram | Tiruamathur | Vannacharapam Dhandapani Swamy | Koumara Madam, Tiruamathur. 6 Kms from Villupuram |
| Villupuram | Tirukoilur | Njanananda Giri Swamy | 3 Kms in between Tirukoilur and Thiruvannamalai. 34 Kms from Villupuram |
| Villupuram | Tirukoilur | Sri Gnanananda Swamigal | Sri Gnanananda Niketan Tapovanam, P.O. 605 756 Villupuram, R.P. District, Tamil Nadu, 45 Kms from Villupuram |
| Viruthachalam | Aandimadam | Kumara Devar | In between Viruthachalam-Aandimadam |
| Viruthachalam | Viruthachalam | Thatha Swamy | North West of Pazhamalainathar Temple – at the banks of Manimutha River |
| Viruthachalam | Viruthachalam | Nirvana Muthukumara Swamy | Near to Thatha Swamy Samadhi |
| Viruthachalam | Viruthachalam | Siva Palani Njani | Near to Thatha Swamy Samadhi |