Yesterday we saw about the nature of numerology 4 born people, and today the weather of Chennai is so bright and sunny unlike the usual cold weather during the month of December. Now lets see what numerology number 5 has got to say to us. Of the previous four posts about numbers 1 to 4 in numerology, this post is going to be very significant in terms of helping so many people across the globe.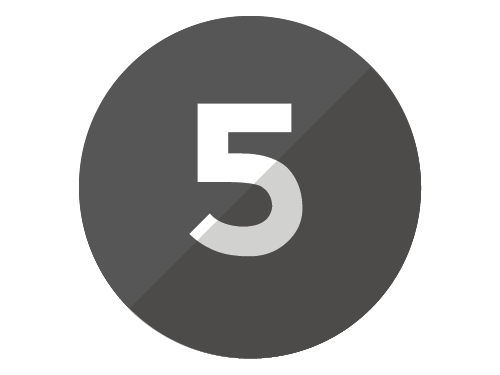 The ancient scriptures and vedas have mentioned so much about the planets of our solar system, but not so much details have been given or shared about planet mercury, and this planet mercury denotes Number 5 in numerology and astrology. Number 5 is the personification of democracy, public power, the darling of the masses. Number 5 is the only number in numerology which has the magnetic powers to draw extraordinary mass. Its the number which can mesmerize the public or a common man. As number 5 lies in the middle of nine numbers in the line of numerology, the person who comes under 5 gains popularity and fame than any other number.
Now who comes under this number 5? Person born on 5,14,23 of any month or numerology life path number is 5 then such person comes under number 5 in numerology or mercury ruled person. A person born on these dates or having their name value as 5 will enjoy the support and liking of masses. When birth date comes 14,23, or 5 they are popular right from their birth and have a unique qualities and characteristics of number 5, but for people whose life path number is 5 they tend to gain greater popularity than those birth date counterparts, they will be remembered as legendary personalities either for extremely good reason or extremely bad reason. for e.g. Adolf Hitler is 20th born and numerology life path number 5, and Rasputin was numerology 7 born and lifepath number 5; one should have a basic understanding of the 5 as covered over here – astronlogia.com/numerology/numerology-numbers/number-5/ – before proceeding.
Basic Nature
Hurry, Hurry, Hurry! c'mon speedy! – these are the words one can hear quite often from these people. They usually feel that the rest of the people who doesn't belong to their group as a bunch of lazy bums. Number 5 people usually talk fast, its not only their talks but their their thoughts too are very fast and quick. They possess extraordinary intelligence which makes them to arrive at a solution very faster than anyone, The other people may take many days to arrive at a solution whereas number 5 born people would arrive at it in no time.
Most of their discoveries or findings can be only decoded or understood after their death as it will take more time to understand their findings for a non 5 born person. They are truly a mercurial people (The word mercurial originated from word mercury). Number 5 born people are very spontaneous and expresses their emotions openly, like a baby they will easily mingle with others and they wont keep any secrets with themselves, even their love affairs will be known to public.
Numerology number 5 born people have the burning desire to do things which nobody has done and this very attitude of them makes them successful in all their endeavors. 5 born people have supreme faith and confidence in their works and even in the no-win situation they wont easily give up and will continue to believe that they can win. These people are not person of age old traditions, they like to come out of old traditions and culture and loves to live in modern era. They love to buy new gadgets, experiment new trends in fashion, and are very sophisticated. Number 5 people are very determined and confident.
Unlike 4 born people in numerology, they never wish to earn money by straining so much, They always try to figure out to earn money in as easy manner as possible. They believe in Smart work than Hard Work. If there is one word worth mentioning about the number 5 born, then it is the word Change. They love change in anything and everything, according to their mood, their occupation, their lifestyle, their place of living, everything changes from time to time. They cannot settle in one place for a long time, sooner or later they will want to have a change in that. This attribute is mainly because of nature of planet mercury. Mercury has the tendency to change anything when mixed with it.