Another Wonderful day has begun ! So far we have seen people who are into politics,arts,business and now we will discuss about people who are into religion, spirituality, and the metaphysics. All these qualities can be applicable to people born on numerology number 7 and 8 in numerology. But there are difference between number 7 born and 8 born in numerology, i.e. 7 born people explore the spirituality in the roots of mantra,tantra and yoga whereas 8 born persons are more into philosophical path exploring the qualities of man,god and purpose of life in world. 8 borns seek an answer for who is God? but 7 borns practice what it takes to reach god. In this way a 8 born can most of the time leave everything that's worldly and become a saint but whereas a 7 cannot leave everything and become a saint so easily.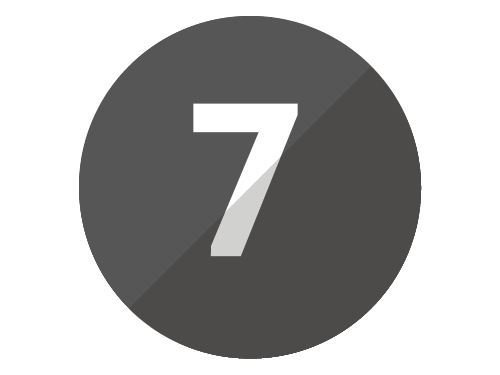 The intelligence to know the beyond will be the final quest for a 8 born person and the power to experience the beyond will be the final quest of a 7 born person. Now lets go deep into number 7, In numerology persons born on 7,16 and 25 and life path number 7 comes under number 7 and are ruled by planet kethu.
Number 7 born in numerology are the only persons who are blessed with spiritual medium. Their body is blessed with natural chakra energies which creates strong magnetic field around them which makes them experience many spritual powers. Our ancestors divided all great things into 7, 7(saptha) swarangal, 7 (lokhas) worlds, 7 nerve points (nadi's) etc… and there is much more information available about the root number 7 on this page: astronlogia.com/numerology/numerology-numbers/number-7/
Basic Nature
The moment we see a 7 born person, we can adjudge them as dignified person, they always like to dress elegant and project them as a clean and tidy person. Their face is attractive and most of them are tall persons, They are not chatter box but the every word they utter will be after thorough analysis and thinking. When they are with high confidence then one can see them talking nonstop about any topic given to them, but during low confidence they can be even compared to a mute person.
Another common character of a seven born person is short temper, most of them who comes under 7 are known for their bad temper. They long for solitude more than human bonding, Happiness or sorrow they prefer to enjoy it in solitude rather than share with others. Some 7 born person develop great passion for fine arts and turn on to become a legend in that particular field. martial arts legend Jackie Chan is 7 born and acting legend Marlon Brando is also 7 born.
Numerology 7 born's are deeply patriotic and devoted to their nation, they are strongly inclined to their traditional roots and customs. They wont easily welcome changes. One of the saddening things about 7 born is their marital life, Even one in thousands also hardly get the woman they like or want to get married, Their marriage s are mostly fruitless and they live by compulsion. They live with their spouses for the sake of their culture or society, very rarely these 7 borns are blessed with a good wife. 7 borns don't follow others , but they create their own rules and path. If a person is birthdate is 7 and lifepath 2 then they will enjoy great success, if its 7 and 5 unexpected success will come, 7 and 9 life will move very softly and peacefully, for another lifepath number their life will turnout according to the numerological significance of that number.