Numerology number 1 denotes Sun, we all know that sun is responsible for all lifeforms. Without Sun, no lifeforms can exist in this world. People who are born on 1, 19, 28 and their name with numerology value 1 comes under this number.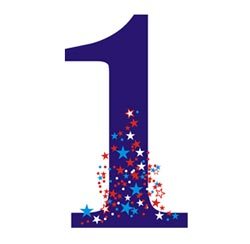 Basic Traits of Numerology 1 people
People who comes under this numerology 1 are honest, and likes to live a dignified life. Numerology number 1 people usually loves to dress best and walk like an emperor. These people can spend money without thinking twice when it comes to matters of dressing or beauty. The quality of number 1 people is that, whatever activity they do, they give their hundred percent effort in that work and eventually gets succeeded. At work, these people are honest and straight forward. Number 1 ruled people does not cultivate hatred, secrecy or treachery, and because of their straightforward talk and frankness they tend to earn more enemies.
Whether its friendship or enmity, they will openly declare it to the whole world. These people never go themselves in search of friendship, people will naturally come to them and accept their friendship as a result of their helping nature and their honest behavior. On the other side, if their freedom increases sometimes they tend to become too notorious as many others do which we point out throughout this article: https://astronlogia.com/numerology/numerology-numbers/number-1/.
Numerology number 1 people have sharp intellect, and they can easily analyze the character of any person, because of this sharp intellect they tend to excel in occult sciences, music, fine arts, yoga and other meta physical science. Because of sun rule, they are very active and tireless hard workers,laziness is the word unknown in their life. And another fascinating thing about numerology 1 born people is that they never wish or desire about others property.
As Sun is the lord of solar system, 1 born people are the ones who are always in the ruling seat. Politics and administration is their forte, they can easily lead a group. That's why we can see many top officials in the government are numerology 1 born people.