We have discussed so much about number 8 in numerology, we have seen the problems of 8 born persons like 8,17 and 26.  Proper remedial measures have also been suggested in this blog for the 8 borns.  Many people avoid, fear, object number 8 in all aspects of their life, cos they believe that 8 brings more misfortune and pain than good. No one can change their date of birth as its a predestined one, but we can control the destiny of our life through the science of numerology. If at all there is one thing which is very much true, that that is Life is not made up of chances but the choices we make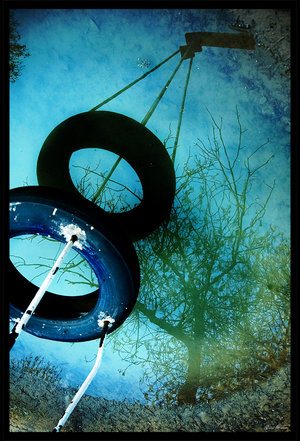 One common misconception about numerology is that only number 5 and 6 are the best numbers, but the truth is even many numbers in 8 series are very much powerful and great too! There are 108 numbers in numerology and each number from 1 to 9 has 12 numbers out of those 108 numbers. For e.g. 1,10,19,28,37,46,55,64,73,82,91,100 are the twelve numbers which belongs to the compound number 1 in chaldean numerology.
Hence 12×9 makes 108 numbers in total. Any name in this world has to come under these 108 numbers only, If the name exceeds the value 108, then its converted to the last possibility of those 12 numbers in its family.
Having said about the structure of numbers, let us uncover the power of number 8 in those 108 numbers. First, lets know what are all the 12 numbers which comes under number 8.
They are 8,17,26,35,44,53,62,71,80,89,98, and 107. These 12 numbers form the number 8 series in Chaldean numerology. Honestly, not all the numbers in this series are good ones, majority of the numbers in 8 series are deadly and avoidable, but there are certain numbers which are considered to be INVINCIBLE. Those numbers are rightly termed as the Powerhouse of 8.
Now is the time, where we are going to see about the numbers of 8 which are hidden and mostly unknown to the world of numerology.
Number 17 – The Resurrector
The undisputed top spot for numbers in 8 goes to number 17. Number 17  is a sensational and super power number which belongs to Saturn/Venus. The result of Saturn in sign Libra gives rise to number 17. Saturn is the most powerful planet when its placed in sign Libra. Libra is ruled by Venus which is a friend of Saturn, and in this position Saturn becomes stronger than anyone else. As the person gets the power of both Venus and Saturn.
Person with name as number 17 will be super strong willed, and a person of great force an intensity. They are virtually indestructible as one can never destroy their happiness, goals, pride, ambitions, and their self too. The person with this name initially will have to face many struggles and sufferings from all quarters of life due to their rebellious nature. But they will never ever quit their ambitions and will fight them till their last breath. Eventually they will win over their enemies and will emerge as victorious. Like phoenix, they resurrect every time they fall.
The confidence and strength of these persons are eternal like which never perishes. They can defeat any one in any field and has the power to emerge victorious or wealthy or powerful. Though they will not be interested in money, wealth will come to them naturally.
They are the people who can achieve the impossible in life. Their fame is eternal and the world can never forget them for their heroics.
Number 80 – Living Dangerously
Out of 12 numbers in numerology 8 series, only two numbers are worth mentioning and are said to be unique among others. One is number 17 and the other is number 80.
80 is not as powerful or as glorious as number 17. But this number is certainly a very different, unique, and a mysterious one out of all numbers. First of all, no one should try to use this number 80 in their name as its a risky number and also gives a dangerous ride of life for that person.
Now whats the exact nature of this number?
In three words to answer – Indiana Jones Number
That might sound funny, but actually number 80 is like Indiana Jones life which gives lifetime adventures, travels, life threatening incidents, mysterious journey of life in search of quest. The person with this number will face grave dangers in all walks of life but they will some how trick those dangers and live a normal life like that seen in Indiana Jones.
Their life will be full of adventures and risks which no one can even imagine of. They will possess some mystic qualities which actually saves them from all the dangers they face. Nevertheless to say the nature will help them in all the ways to make sure their journey of life is safe. They have a great gift from nature which helps them in mysterious ways.
If these persons study occult classics, then they can even become Chi masters or Pranic Healers or Zen Masters with gift of being one with nature. But not all can use this name, as the date of birth must not conflict. Only certain birth numbers can use this number as name and can expect these results.