Number 13 in Numerology is usually considered as an haunting or an ill fated number, But such perceptions are totally wrong ! I don't know about the origin of folklore about Number 13, but the truth being number 13 as one of the mysterious and spiritual number is unquestionable. In fact, number 13 is one of few numbers in numerology 4 that is considered to be special in many ways. 13 is a unique number yet it is mysterious in its own ways.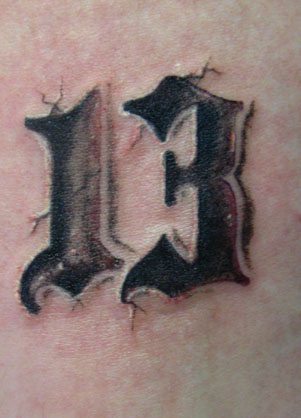 Number 13 represents the leadership quality, a master or a Guru. Among number 4 born, 13 born person are very peculiar. They are hard to predict, difficult to analyze, and are a puzzle to solve. Number 13 is like a hidden treasure, the true quality of number 13 born people is difficult to explore. Many cult sects and secret societies have their leaders in number 13 born, when name numerology comes as 13 also this goes same for them.
Many findings have shown that number 13 is a cosmic mystery, In some of the scientific findings of NASA, the 13th zodiac sign that orbits the earth is still a mystery. Christ had 12 disciples, He was the 13th one! The life of Christ is still an unsolved mystery. The Great seal of USA has a prominent significance of number 13 which carries a esoteric meaning. People born on 13 or having name as 13 are mysterious, their chronology of life events is hard to capture. There is usually a great secret left to be uncovered which Numerologists around the world are still debating. It's exciting to think that even with thousands of years of Astrology and Numerology, there are still secrets in the cosmos left to unlock and philosophize over! What do YOU think?