The Science of Soul Mate, or, How to Meet Your Soul Mate with Numerology
Belated Valentines Day Wishes!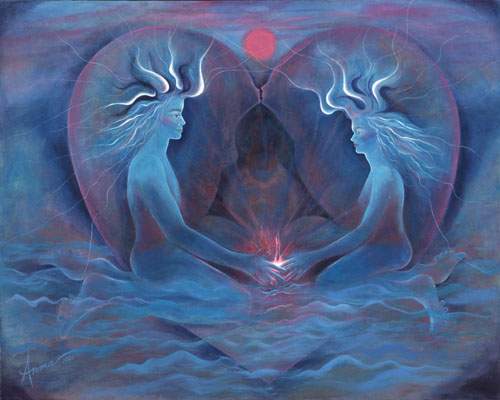 This post was supposed to get published on Valentines Day but got postponed due to unforeseen circumstances. Nevertheless, it perfectly makes sense to publish something about love and how to meet your soul mate on the 19th, a number known for eternal love and compassion.
The word soul mate is like a holy grail of relationships. It is a quest everyone seeks for relentlessly, birth after birth, lives after lives, a non ending pursuit for that One True Love! There are also people who disregard these as fancy terms and assert that relationships are what we make of. In fact, not everyone finds their soul mate in their lives. To have a soul mate in ones life itself is a result of great merit done in past lives.
Why Soul Mate?
Why one needs a soul mate? Does it even matter to have one?  It does! In spiritual context, A soul mate is a part of your soul which has taken separate manifestation in the same life with  purpose to compliment your energies, your purpose, your karma and become One with you after the end of physical life. A soul mate is originally a single soul before, it becomes two and takes manifestation to manifest the soul's desires and karma's. Through love, the souls meet one another and share their karma and finally become One after death. A soul mate is one who understands and accepts even the darkest and dirtiest corners of your soul. It has to ! because in principle, it knows that "He/She and I are One" through this acceptance and love both are mutually benefited.
Who can be a Soul Mate?
Unlike the popular belief, a Soul mate is not necessarily  one's wife or lover. It can be one's father or mother, or brother or sister, or one's lover or spouse. The very objective of dual/poly manifestation of soul is to dispel ignorance, exhaust karma's collectively and bring peace and enlightenment. The soul needs physical manifestation to exhaust karma's and sometimes a single body is not sufficient! If one has accumulated considerable karma or even for a saint or bodhisattva, the soul mate is usually wife or lover. For someone with insignificant karma, the soul mate can be one of their parents.
Revere your soul mate! This is the reason all religions accept the sanctity of love ( sanctity is not for the institution of marriage, whereas for the persons who share their love) Once you discover your soul mate, you have to revere that person. Remember, its You in another form! Naturally, your greatest love will be directed on that person. Such torrent of love makes one to live life with awareness.