Planetary Alignment and it's role in Child Birth
Child conception is one of the most beautiful things to happen for a woman, The process of using astrology for child birth even though looks scientific is actually more of a nature's reward. There is a great mystery behind the birth of every child. Though looks very ordinary in the outer perspective, it is actually the result of cosmic power that can result in a successful conception of child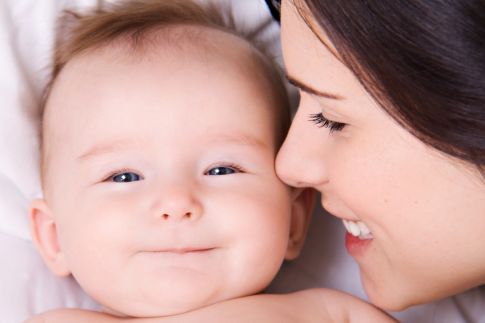 In India, There are people who still follow some auspicious timings to indulge in sexual union, such auspicious timings are based on the position of planets on that particular time, and also the hour of the planet. The cosmic rule strictly states a fact that a child conception will not happen all the time when a couple enters into union, rather it is determined by the hour they were involved in it. King's and queens of ancient India knew the importance of hours, and they were advised by their court astrologers to indulge in sexual union only in the prescribed hour given by them.
The hour of union determines the fate of the child to be born, but one need divine grace even to implement this technique at that given hour.
We are not going to go deep into the technique, as its a complicated one. But, we will know some simple truths, which can help a lot of couple who wants to become parents.
Using Astrology for Conception
One of the major reasons for not conceiving a child is the lack of energy from planet Jupiter and Venus in one's body. Jupiter's vibrations is the critical factor in bestowing child. Venus's vibrations in body is responsible for sexual energy of a person, and Jupiter's vibration is what that gives life giving energy into the sexual energy of a person. Without the two, child conceiving is not possible.
There is an ancient technique to correct Venus/Jupiter deficiency. That is going around a Sacred Fig aka Bo Tree aka Peepal Tree. Couple without child are asked to go around the Bo Tree for one month while praying to Lord Ganesh. The scientific reason behind this is that the Bo Tree is rich in Jupiter and Venus energies. Since both the planetary energies are present in Bo Tree, couple with such problems get the benefit of these energies which gets supplemented into their body through Prana or Vital Breath. Millions of people have conceived after following this simple technique.
Another known way is to have union on Venus hours. During Venus hours of a day, a person's quality of sexual energy will be very high so that the chances of getting conceived is very high. The Venus hour of Friday is very auspicious for sexual union. The Venus hour of Friday starts at 6 am and ends at 7 am, and also starts at 13 pm and ends at 14 pm. The morning Venus hour is the best.
According to Vasthu Sastra, couple's should sleep in the south-west direction. By that means, the chances of progeny is good. South west direction should be the place of bed, and couple should refrain from sleeping in South-east direction as its the fire quadrant in vasthu.