Well, To analyze about the number's of the richest man in the world would be quite fascinating for me and also for the readers! But we are not going to go deep about his success or life, rather we will see as a case study point of view.  What does Warren Buffet Numerology say about his character?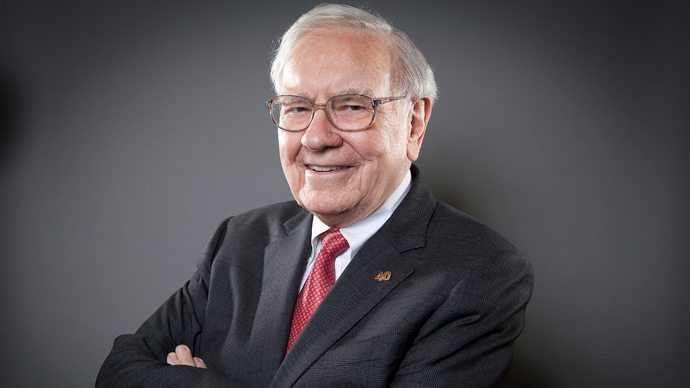 Warren Edward Buffett was born on Augst 30 1930, and thus he comes under 3 and 6 combination in numerology. Remember the life path 6 is the most influential part in him becoming one of the richest men in the world. 3 and 6 is a powerful combination as 3 and 6 are friendly numbers in numerology. Person born on this combination will be blessed with rich life and status in society, only a very few of them lives ordinary life due to unlucky name.
In case of Buffett, his name Warren Edward Buffett counts to number 80 in Numerology, among the numbers is 8, number 17 and 80 are the two numbers which has maximum benefits, but 17 likely to make that person struggle like anything and then gives him fame and power, but 80 is a mystic number which elevates an ordinary person into a force to reckon with, a great growth story, a mammoth growth also can be said.
Though this number is prone to create separation in domestic life which is significant in Buffett's life as he was separated with his wife but not divorced. The aspect of separation is likely due to Buffett's wife Susan Buffett who was born on June 15 1932 which makes her 6 and 9 combination. Note that Buffett married a woman with 6 as root number because his life path is 6! When a woman has life path number 9, The science of numerology says that her married life will not be perfect or happy, in worst case scenario it can even lead to divorce or separation, the latter happened in Susan's life.
If you notice Warren Buffets the numerology of his company name, Berkshire Hathaway comes 51, which you can relate with Buffett's life path. Moreover. if we analyze Susan Buffett's name we can understand the cause of her death, Susan died of stroke at the age of 72, note the age 72 (7+2=9) her life path is also number 9. And her name comes Susan Thompson Buffett comes  98 in numerology which belongs to number 8 family. Number 98 is a very bad number which causes serious illness, and Susan's life path of 9 is worst enemy of number 8 in numerology, which backfired her health, till she was Susan Thompson thing's were fine, but as soon as it changed to Susan Thompson Buffett her health started declining due to various reason. Number 8 is responsible for disease like cancer and strokes, which is exactly the causes of Susan's demise. She died on July 29 2004, which comes 2 and 6, note the number 6 as life path here which is her root number, her husbands life path and also his organisation's name.