Satyam Chairman Ramalinga Raju's Arrest
Well, for the last two days, the whole india is talking about the alleged fraud of satyam chairman B Ramalinga Raju's Rs 7000 cr inflated profits, He admits and quits on Jan 7th 2009 at 10:53 am. Well this man is no ordinary man, he pioneered an IT as India's fourth largest IT company with 53,000 employees with business expanding across 66 countries with 600 customers. But his revelation as come as a shock to everyone in the industry and still no one believes how  he could have pulled off such a titanic fraud!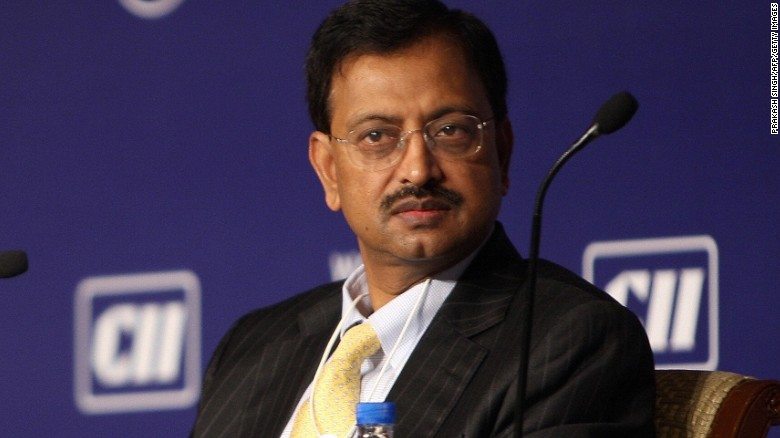 Let us analyse his name and numerology as a case study, we ll see the influence of Saturn for his downfall, perhaps the greatest fall of a software empire. This man was once considered to be the messiah of Andhra Pradesh (A state in India) where he has provided lives for many thousand people through his foundations, but now he has been branded as criminal,fraud,cheat and many more. Now what is the reason for his downfall? we are not going to analyse as an economic experts, rather as a student of  numerology and cosmic science.
B Ramalinga Raju  born on  16-9-1954 —– 7 and 8
born on 16th which makes him 7 born and life path as 8, which is the major factor for his downfall and possible arrest. Now we have discussed about the nature of number 8 in numerology, and i have stated that when a person with date of birth as 8 or life path as 8 should have his name only in 5 failing in which will result in serious bad name, loss of reputation, and dishonor.
This man is a 7 born in numerology which basically says he is a good person at heart with social concerns, and who helps his community and his people. Now when we analyze ramalinga raju's name, his name comes number 33 in numerology.
B Ramalinga Raju – 33
This number 33 in numerology is considered to Kuberan's (Hindu God of Wealth) number. This number will make a person billionaire if he has the drive to succeed or else this number will give sufficient wealth and make that person a contented man.
As a 8 lifepath person, raju was a ambitious man but cant say materialistic. his name 33 is one of the lucky numbers in numerology for money spinning, but unfortunately there is only one number a person can have when he falls into 8 born or life path as 8, that's number 5 is the only choice. Every number will give his benefits, no doubt about it, and 33 did the same. It made him a billionaire and a rich man with great fame, but we must know that  a persons fate of like is according to the nature of lifepath number. We know number 8 is ruled by Saturn and its nature, Saturn is the most wise planet of all, and Saturn's motto is " What you sow is what you reap" I have said in my previous post about Saturn as the God Of Dharma or judgement.
When Saturn is there in ones birth date or life path, they must be very cautious not to indulge in any wrong doings, or any illegal things, doing so the result will be very terrible, as Saturn punishes them severely. One can do 1000 crimes and escape the law if there is no Saturn is there in their birth, many ppl have escaped punishments in the past, but no one in the history of humankind has ever escaped from punishment if he/she is ruled by Saturn. Saturn will make that person to make a panicky blunder and will show their wrong doings to the world.
If by any chance Ramalinga Rajus name had the value 5, then he would have never started such a big IT company called satyam, and he would have never lost his honor or get arrested. This is an example for every 8 borns to follow the rule, thats have your name in 5 or better stay in right path and prepared to be tested by planet Saturn.