Before creating this post, let me Salute all the brave commandos, policemen and various civilians who have given their lives to protect the people of Mumbai in eve of Mumbai 26/11 terror attacks. They are the true Heroes of our nation. Tears were flowing down from my eyes when i saw my countrymen's bodies were carried away from Taj hotel. This isn't the first time Mumbai is experiencing such a brutal terror attack. Right from 1993 Bombay blast, it has always been a city which constantly faced floods,disasters,terror attacks, political instability, communal violence and more.. Some might not politically accept the fact i am gonna say now but nevertheless its a naked truth.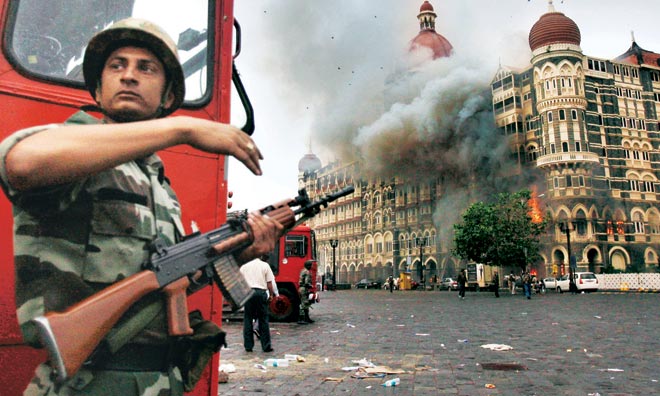 Mumbai as Bombay
Mumbai was previously called as BOMBAY which sums up to 17, which is bound to create struggles and hardships, then BOMBAY was changed to MUMBAI which comes number 18, This is where it started having more problems and losses than before. The number 18 is said to be a number of war! 18 denotes battle field, and also causes destruction from all five elements of nature. Remember the day war in mahabarath! Mumbai, if name changed as MUMBAI then it comes 19 – The number of rising sun which will make it prosperous with valour and strength.
Also note that SRILANKA,KASHMIR also have value 18, which is why there is a non stop war and calamities happening there. The problem started for srilanka when they changed from CEYLON to SRILANKA. Similiary kashmir has to be spelled differently as KAASHMIR, which will immediately stop the war conflict happening over there.
MUMBAI-(4+6+4+2+1+1=18)
KASHMIR-(2+1+3+5+4+1+2=18)