Free Synastry Report
Synastry has its meaning "Bringing together the Stars". A Synastry report is more or less a compatibility report between two persons, its necessarily not a match making report but the over all compatibility of two person in terms of emotional,intellectual, planes of expression, planetary compatibilities, cusp compatibilities, and aspect compatibilities. Overall, its the cosmic compatibility of two person.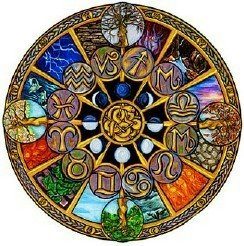 A Synastry report can tell many things about the relationship of two person, their interests, their medium of thoughts, their common likes or dislikes. Synastry reports does not allocate points or marks like the vedic kundli matching, it is not a marriage match maker, but it compares the various aspects of their horoscopes and reveal the degree of closeness or happiness quotient that will exist between those persons.
Synastry in astrology though complex yet it acts as a powerful science in determining the physical,emotional and psychological levels of two person. Their long term partnership and their destiny as one. With synastry astrology one can analyse the longevity of a marriage, and whether it will be fruitful or not. Not only in terms of marriage aspect, but it can be successfully analysed between friends, sisters, brothers and relations.
The synastry report that i give will be a detailed one, all you need is to fill the form below and submit it. The report will reach you after 2 or 3 days. I appreciate your patience very much. The report will be send via e mail. Kindly don't fill the form if you are not sure of time, as when time is not known then the accuracy of report is very less. Since the offer is now closed, Click Here to learn enough about Astrology to make your own Synastry report from the information we provide. Sorry for the inconvenience!
OFFER CLOSED FOR A WHILE
UPDATE: FREE REPORTS ARE NO MORE DUE TO HIGH NUMBER OF REQUESTS.